The Role of Government in Regulating Facial Recognition Technology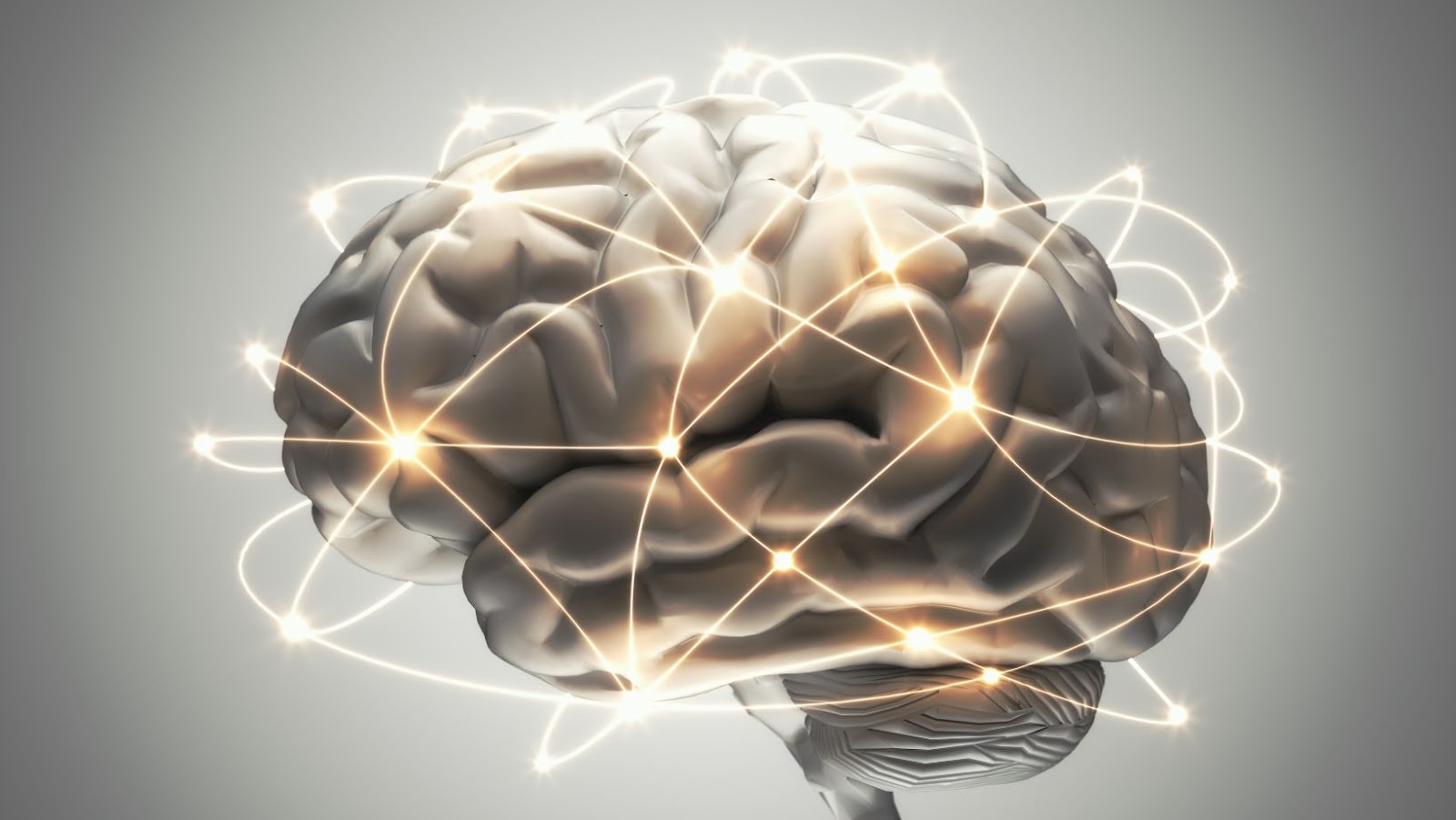 In recent news, the facial recognition technology company Clearview AI has decided to stop selling its facial recognition database to private companies. This is an important event that signals the rising importance of government regulation of facial recognition technology.
In this article, we will discuss the role of the government in regulating facial recognition technology, the implications of this decision, and the potential for governments to set guidelines for using facial recognition technology.
Background on Facial Recognition Technology
Facial recognition technology is a powerful tool used by authorities and private companies like Clearview AI to increase security, authenticate identity, and track criminals. It captures faces as digital images and compares them with a database of known faces to identify a person. However, as its use has become more widespread, there have been concerns about privacy and ethics.
The growing use of facial recognition technology has prompted governments worldwide to consider regulating its use. For example, in 2020, New York City Council took steps to ensure that the public knew how facial recognition technology was being used in their city. Around the same time, the U.K government launched an independent review into its use of facial recognition technology, highlighting ethical considerations that need to be addressed.
Most recently, Clearview AI have announced their intentions to stop selling facial recognition database access to private companies after facing criticism for failing to protect people's privacy rights through proper measures such as obtaining individual consent for using their biometric data. This decision highlights the role that government regulation can play in protecting people from emerging technologies with potentially harmful implications on individual rights and freedoms.
Clearview AI to Stop Selling Facial Recognition Database to Private Companies
Clearview AI, a start-up firm that commercially collects and stores billions of facial images from social media and other sources, has gained widespread attention for its controversial use of facial recognition technology. Although the company has been applauded for its potential to help solve serious crimes and terrorist threats, it has also drawn intense scrutiny from privacy advocates who fear its open-ended use of facial recognition databases could lead to risks such as data breaches, identity theft and racial profiling.
In light of this, several countries have begun to regulate Clearview's activities by introducing legislation restricting how companies like Clearview can use their face databases or mandate that certain types of technology become biometric certificate holders. For example, last month, Britain's Information Commissioner's Office (ICO) launched an inquiry into the "legal basis" for Clearview's collection and use of biometric data under Europe's General Data Protection Regulation (GDPR). In Canada too, a landmark decision by the Canadian Human Rights Tribunal has ordered Clearview AI to stop selling its facial recognition database to private companies and only allow access to government institutions where certain security measures are in place.
The pressure is now on countries worldwide to act quickly to protect citizens' privacy rights while still striking a balance with attempts at fighting crime. As this debate continues, businesses need to be aware that any misuse or failure in handling these sensitive biometrics will result in serious repercussions by regulators.
Government Regulation
In 2020, the role of government regulation in facial recognition technology has come under scrutiny, particularly with the emergence of controversial platforms like Clearview AI. Clearview AI made headlines when it was revealed that the company had been selling access to its huge facial recognition database to private companies.
In response, many governments worldwide have been working to regulate facial recognition technology to protect citizens' privacy. In this section, we will explore the government regulator's role in controlling facial recognition technology.
National Legislation and Policies
Clearview AI, a company that uses publicly available photos on the internet and social media to create a vast facial recognition technology database, announced today that it would stop selling its services to private companies. This is an important step towards the regulation of facial recognition technology. As this technology becomes more widespread, ensuring people's privacy and safety has become paramount.
In 2020, dozens of nationwide bills have been introduced in states seeking to regulate facial recognition technology. In addition, many national and international organisations are advocating for stronger national legislation as well as policy guidelines for the proper use and governance of facial recognition technology.
At the federal level, Congress has taken steps towards passing broad, nationwide regulations with biometric privacy laws such as The Algorithmic Accountability Act (AAA). The AAA seeks to ensure that algorithmic systems used for decision making in areas such as employment and housing comply with consumer protection laws. However, even this act may not go far enough given the implications of facial recognition technology around issues such as racial profiling.
On an international level, The European Union has approved GDPR laws – General Data Protection Regulation – which set very stringent standards for how companies must protect personal data and ensure individuals understand how their data is being used by companies utilising algorithms such as those built into Clearview AI's database.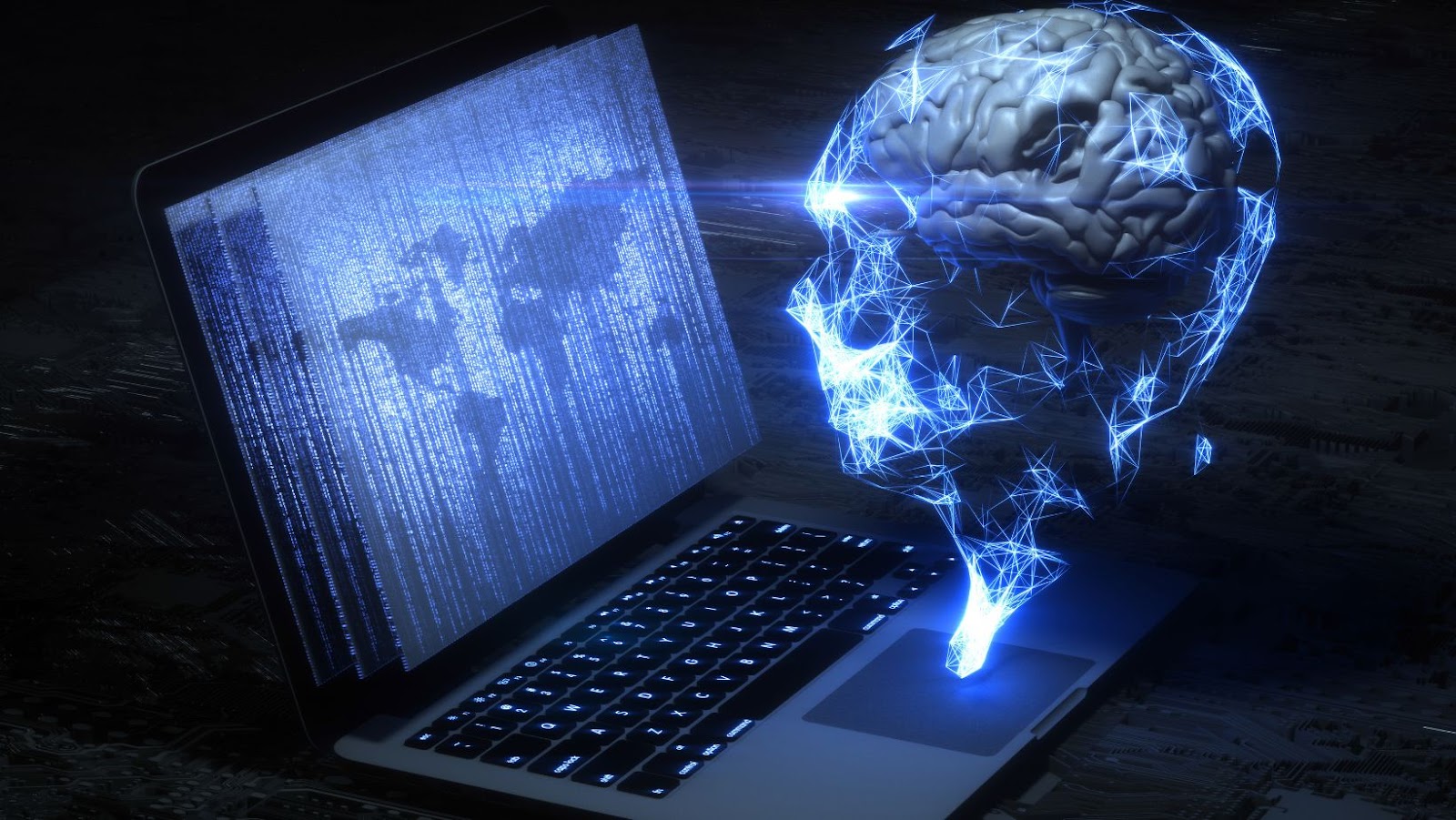 As governments continue to grapple with finding ways to regulate this powerful tool within broader existing privacy frameworks, large government organisations have taken active steps like
renegotiating contracts between local law enforcement agencies and companies offering facial recognition services
requiring more robust disclosures from vendors about how they are using such tools
should be industry-wide best practice going forward to help protect individual civil liberty concerns related to these sophisticated algorithms technologies.
International Regulations
The international public debate about facial recognition technology and the need for stronger government regulations has intensified, particularly following reports of Clearview AI's privacy-invasive practices. Clearview AI itself has so far been largely unregulated in the U.S.. Still, several countries have implemented strong laws to protect personal data and limit the use of facial recognition technology in both the public and private sector.
The UK recently introduced a code of conduct for all facial recognition technology providers to protect personal data and address 'unacceptable surveillance'. It is intended that this will be applied to all facial recognition systems used in public spaces, with necessary restrictions on police use. These standards are designed to ensure that organisations using this technology meet high expectations when processing personal information and must be reviewed at least every two years.
The European Union General Data Protection Regulation (GDPR) is a powerful privacy law regulating how companies can collect and process customer data for citizens within Europe. GDPR requires companies using facial recognition technologies, such as Clearview AI, to obtain explicit consent from users before collecting or processing images containing their faces or other biometric information, including name and age. This adds an extra layer of security to protect individuals' rights over their data privacy.
Outside Europe, Australia is one of the few countries taking strong action against companies using such technology without proper regulation or consent from end users. Following investigations into Clearview AI after reports of unauthorised access to its customers' databases, Australia's Office of Australian Information Commissioner (OAIC) launched legal action against Clearview on 27th May 2020 – ordering it "to stop selling its database" until it had attained full compliance with privacy laws in Australia.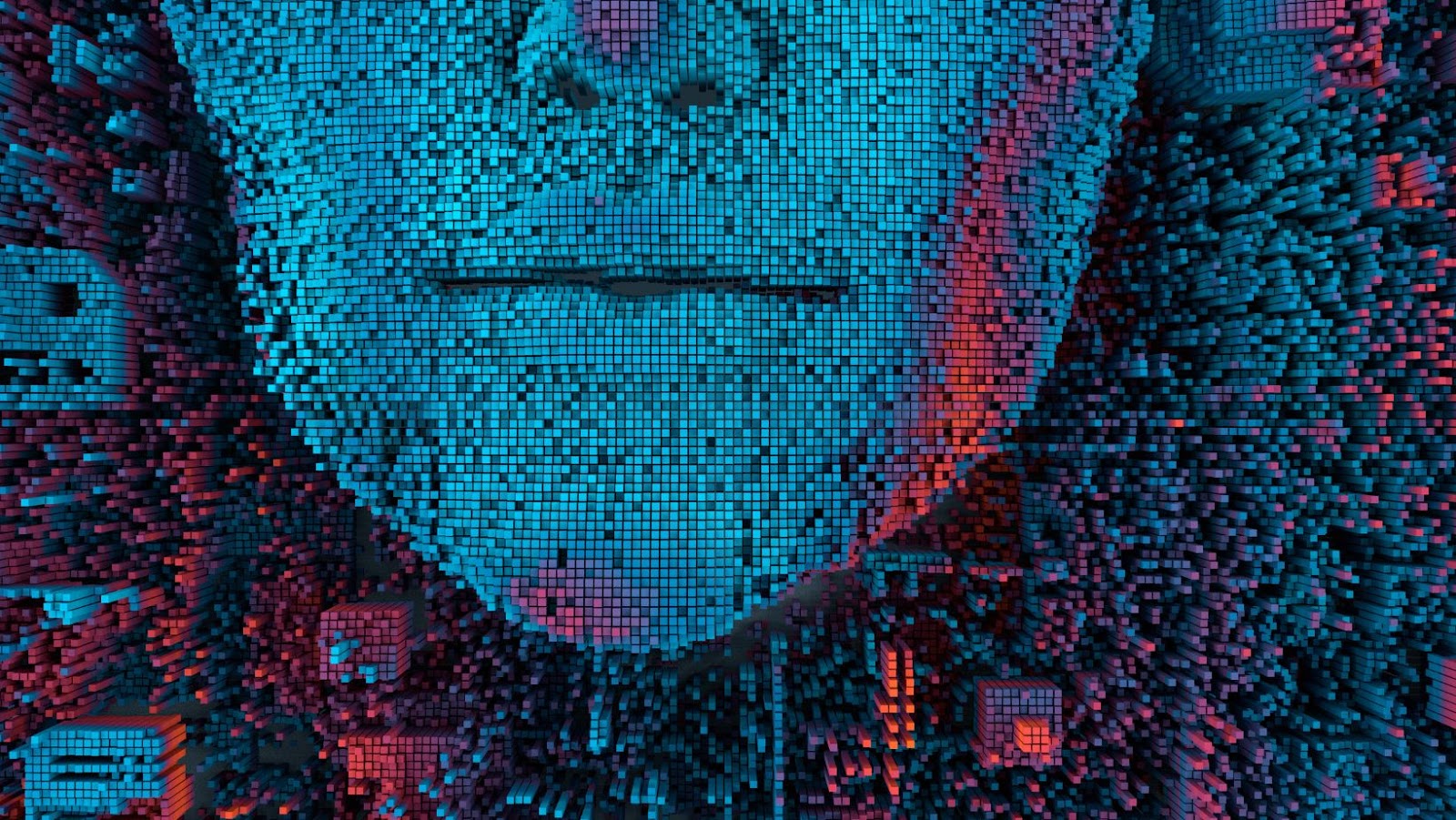 These instances – among others – demonstrate that governments worldwide are only just beginning to take steps towards stronger regulations around the use of face-based identification technologies by businesses. As a result, many organisations must now look carefully at how they address security issues when using these tools as part of their business operations:
Regulations and process management decisions as related to Clearview AI's activities to ensure data security compliance going forward.
State and Local Regulations
In recent years, state and local governments have taken the lead in regulating facial recognition technology. For example, the Santa Clara, California county board of supervisors passed a resolution to halt all use of facial recognition until an independent audit is completed or until regulations are established to protect members of the public from privacy violations and other dangers arising from the technology. In addition, Oregon passed a bill in 2020 limiting law enforcement's access to facial recognition technologies and imposing other restrictions on its use.
Other states such as New York and Illinois have proposed or are exploring laws curtailing the use of facial recognition technology. For example, New York's proposed bill would restrict any state agency from using such biometric technology for surveillance purposes without government approval and effective monitoring measures; meanwhile, Illinois proposed legislation that would expand protection for people's biometric data.
The most recent example is Clearview AI's agreement with states across America to cease sales of its database to private companies using its facial recognition software. This agreement mirrors similar agreements that Clearview AI has made with states like California and Illinois after they filed lawsuits against the company earlier this year. The company has also pledged not to use the database in any other state unless they first pass laws regulating its usage.
Benefits of Government Regulation
Recent news of Clearview AI's decision to no longer sell its facial recognition database to private companies highlights the important role of government regulation in emerging technologies. Government regulations can play an important role in protecting citizen privacy and data security while managing the responsible use of new technologies.
Let's look at the benefits of government regulation when it comes to facial recognition technology:
Protecting Privacy and Civil Liberties
Using facial recognition technology by governments, law enforcement and private companies has raised serious concerns about security and privacy. The rise of facial recognition databases, such as those operated by Clearview AI, means that individuals may share and use their personal information without their knowledge. Moreover, such databases can be shared across organisations, making it more difficult to protect citizens' privacy and civil liberties.
Government regulation is needed to ensure that these practices are limited in scope and properly monitored. In addition, rules must be established to protect the privacy rights of all individuals. Companies must also adhere to certain standards when using facial recognition technology; ways must be found to ascertain that privacy policies are being followed.
Government regulation can protect consumer data by limiting companies' ability to obtain access to or store customers' information. It should also specify how facial recognition data is utilised and enforced so that it cannot be misused for discrimination or other forms of abuse. In addition, rules should be set up requiring the use of clear images so that a person's identity remains confidential.
Finally, governments should work with other countries on global standards for regulating facial recognition technology. Establishing international laws is essential in preventing companies from evading government regulations by operating in a different country where there might not be as many protections for individual liberty and privacy rights. In addition, by creating a global effort to regulate this technology, governments can ensure its potential benefits are realised while still protecting the rights of consumers whose information might otherwise end up being shared without their knowledge or consent.
Promoting Transparency and Accountability
Government regulation is essential for maintaining citizens' trust and ensuring that government organisations, private companies, and others are held accountable for their use of personal data. In particular, when it comes to facial recognition technology or other technologies that have the potential to be abused by powerful entities, clear rules are needed to promote transparency and accountability.
For example, recently Clearview AI made headlines when they faced opposition over their decision to sell facial recognition databases containing millions of individuals' photographs taken from the internet without their knowledge or consent. The controversy helped raise awareness about the need for government regulation on such technologies.
Government regulation can prevent misrepresentation or exploitation by companies or entities possessing enormous amounts of personal data. For example, regulations can include protocols for collecting, archiving, and utilising data and a requirement for companies to obtain consent from consumers before collecting biometric information such as photographs or fingerprints. Government regulations also extend beyond normal consumer protection laws—in some cases, governments may need to exercise greater control over what form of facial recognition technology is acceptable in public spaces and under which circumstances.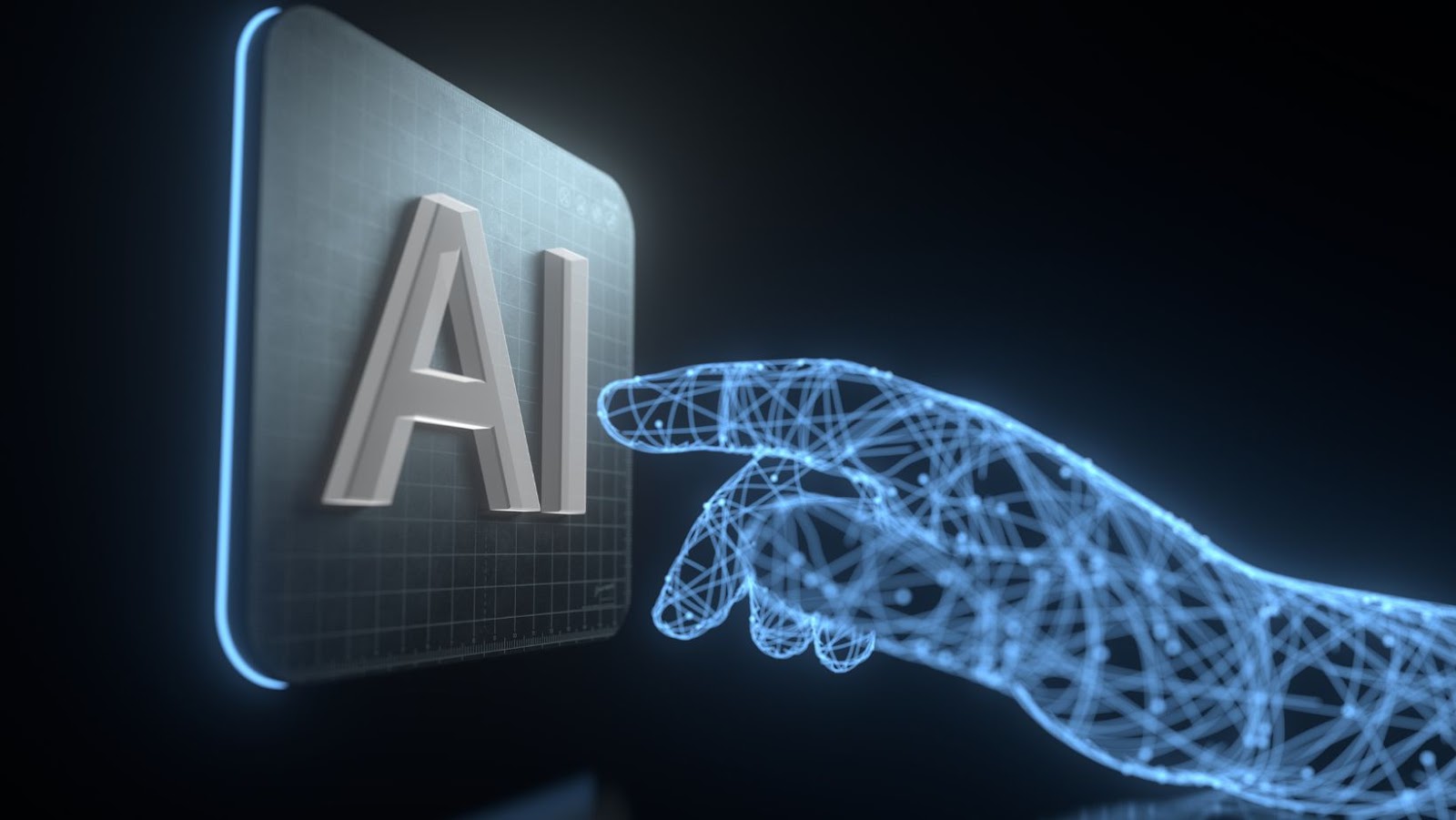 Overall, government regulation plays an essential role in protecting citizens' information from misuse and demonstrating an organisation's commitment to upholding ethical standards within the industry. In addition, appropriate regulations enable governments, private companies, and citizens to work together toward transparent and secure facial recognition technology methods while respecting individual privacy rights.
Encouraging Responsible Use
The recent controversy surrounding facial recognition technology has led to many voices calling for tighter government regulations to ensure its responsible use. Government oversight of this cutting-edge technology can protect the public from potential threats it may pose, such as unauthorised surveillance or misuse of personal information. In addition, by encouraging companies to be transparent and strive for ethical standards around their development and application practices, regulation can also help them avoid potential liability.
Regulation could encourage companies like Clearview AI to stop selling their services to private entities, promote industry-wide data collection and storage protocols, or even limit market access altogether. Such measures could help curb the spread of misinformation and unethical practices by establishing guardrails that protect civil rights. Regulation could also prioritise certain initiatives over others by focusing on research, incentivizing consumer education efforts or issuing specific guidelines on biometric data protection.
All these initiatives would increase consumer trust in the facial recognition industry while at the same time giving businesses with bonafide objectives more freedom to operate in a regulated environment.
Challenges of Government Regulation
The potential of facial recognition technology to be used in unethical ways has caused governments around the world to take steps to regulate its usage. Recently, Clearview AI announced that they are stopping the sale of their facial recognition database to private companies. This highlights the challenges governments face in regulating this technology and the need for comprehensive regulations.
In this article, we will explore the challenges of government regulation when it comes to facial recognition technology:
Balancing Privacy and Security
The challenge for legislators is to balance individual privacy and security. Facial recognition technology has the potential to improve surveillance capabilities and provide authorities with another tool for tracking criminals, but it is not without its drawbacks. The proliferation of facial recognition technology raises serious privacy concerns as databases can easily be misused and abused.
The use of facial recognition technology by private companies is a particularly concerning issue. For example, Clearview AI, which developed a searchable database of three billion images from social media platforms, illustrates the potential risks associated with unregulated access to sensitive information. As such, legislation urgently needs to protect against the misuse of facial recognition and other biometric data.
To regulate facial recognition technology, governments must recognize its capabilities and establish clear boundaries that protect citizen's rights while allowing for flexibility in law enforcement activities. Legislators should consider measures that include:
Independent oversight designed to guarantee compliance with privacy policies.
Impose restrictions related to the types of data collected.
Specify the purpose for collecting such data.
Institute procedures for securely protecting user information.
Mandate responsible use (namely limiting access).
Adhere to fairness and non-discrimination when engaging with individuals or communities in a given context.
Promote public education on how agencies are using this technology.
Regularize reporting activities on how public authorities utilise the data obtained through such systems.
Create accountability mechanisms that support legal action against any observed abuse or misuse of power when using this technology.
A mixture of legal frameworks containing these aspects need to be implemented for governments worldwide to effectively control biometric technologies usage in their respective countries or regions.
Overcoming Jurisdictional Issues
Regulatory facial recognition technology locally is inherently difficult given the cross-border nature of certain technologies. While governments have implemented substantial legislative efforts to protect citizens from potential abuse of facial recognition technology such as the General Data Protection Regulation (GDPR) in Europe and the California Consumer Privacy Act (CCPA) in the US, it has been challenging to strictly enforce regulations due to jurisdictional issues, such as conflict between local and federal laws.
Furthermore, some privacy laws do not always apply to US companies with large international operations; states often compete against each other by offering incentives to attract companies, complicating regulatory oversight. Additionally, it is more difficult for small states with limited resources to impose regulatory compliance on large tech companies.
To overcome some of these jurisdictional issues surrounding facial recognition regulation there needs to be:
more uniformity amongst global data protection initiatives and fewer inconsistencies between federal, state and local regulations.
International standards for implementing effective data privacy practices also need to be established and regularly updated for governments and private companies to stay compliant with a rapidly changing digital landscape.
Further research on understanding potential risks from facial recognition technology should also be conducted so that policymakers can accurately comprehend its capabilities before they attempt to regulate it.
Keeping up With Technological Advances
Governments are responsible for protecting the interests of citizens and consumers in ensuring that technology is used responsibly. Unfortunately, as facial recognition technology advances, it is becoming easier and quicker for companies to deploy these technologies to identify individuals. This is a cause for concern, as it could lead to the misuse of data for surveillance or commercial purposes that violate the privacy of individuals.
Government regulation must keep up with technological advances to ensure that facial recognition technology is not being misused. Recently, New York-based Clearview AI was ordered by a judge to stop selling its facial recognition database of three billion images to private companies due to concerns over potential violations of privacy. This shows how quickly the government is willing to respond when it detects potential misuse of tech.
In addition, governments should:
Develop standards and guidelines related to the use of facial recognition technology by both public and private entities to ensure accountability and responsible use.
Put punitive measures when appropriate, such as fines or bans on certain operations if violations are found.
Consider public consultation as part of their regulatory process in order for citizens' views on this matter to be taken into account when making decisions about how this technology is used within their country or region.
Implications for Clearview AI's Decision to Stop Selling Facial Recognition Database to Private Companies
Clearview AI's decision to stop selling its facial recognition database to private companies carries significant implications for how governments can regulate this technology going forward. Public pressure and governmental scrutiny around the implications of using such advanced technology has likely played a role in their decision.
This issue of government oversight and regulation of facial recognition is particularly important given the potential ethical implications it raises. The use of facial recognition can result in privacy invasions, bias in algorithmic decision-making, false positives, and other issues that have serious human rights concerns associated with them. Governments must protect their citizens from these potential harms and ensure that any company selling this technology follows a strict set of regulations that ensure fairness, accuracy, transparency and accountability.
Clearview AI's decision is a starting point for governments to take action on better regulating the use of facial recognition technology. However, further changes must be made over the next few years if the public is to properly benefit from this technology while also protecting their privacy rights. Governments should work with other stakeholders such as to come together and create a new framework for responsibly regulating this kind of powerful technology.
tags = facial recognition company, clearview artificial intelligence, no longer sell its facial recognition database to most private companies, unique biometric identifiers, unrestricted source of profit, aclu clearview usharwell washingtonpost, leaked clearview 10b harwell washingtonpost, clearview ai database, 20 billion facial images, Clearview AI software, Clearview AI databasse, biometric information privacy act