How SkyHive's Workforce Analytics Platform Can Help Businesses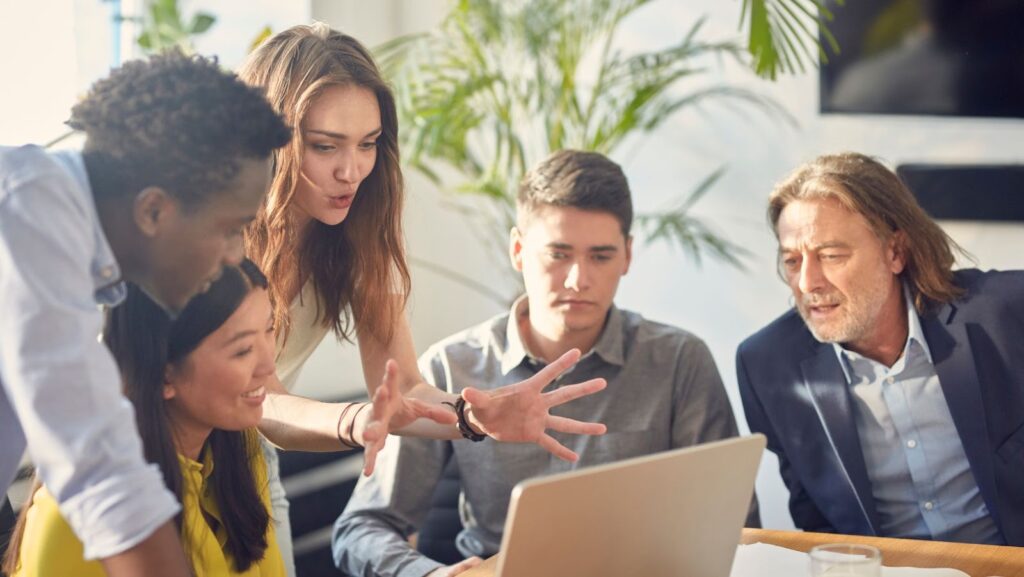 SkyHive's workforce analytics platform is revolutionary and provides an array of unique benefits for businesses looking to optimise their workforce. This platform is powered by artificial intelligence and uses predictive analytics to help businesses gain insights into their workforce and work environment. In 2020, the company raised $40M to help businesses understand and process their data.
Let's take a look at some of the amazing features SkyHive has to offer:
Overview of SkyHive's Workforce Analytics Platform
SkyHive is a workforce analytics platform that provides actionable insights to empower businesses. The platform combines machine learning and predictive analytics with existing enterprise data to help companies optimise their personnel management. Using SkyHive, businesses can manage all aspects of their workforce—from recruitment to retention and employee performance.
SkyHive enables employers to make data-informed decisions about personnel performance and identify areas for improvement. In addition, the platform helps employers accurately predict the impact of certain policies or changes on the business, allowing them to take proactive measures and optimise operations. As such, SkyHive helps companies refine their workforce strategies and gain the upper hand in today's highly competitive labour markets.
SkyHive collects workforce data from across departments and merges it into meaningful insights that can be used to make smart decisions regarding budgeting, productivity goals, talent acquisition efforts, and more. With SkyHive's expansive analytics platform, businesses comprehensively understand how best to optimally manage their talents to maximise success.
In July 2020 SkyHive announced they had raised $40 million in funding, leveraging the company's growth capabilities within analytics marketplaces worldwide. This new source of finance will enable further expansion into new areas such as international markets and AI capabilities development, bringing more customer value. Additionally, this investment has provided greater confidence in the company's ability to deliver an unparalleled customer experience through its comprehensive suite of services including AI supported job matching algorithms at scale and media-rich content delivery for career trainers worldwide.
Workforce Analytics Platform SkyHive Raises $40M
SkyHive's recent $40M funding round has further cemented its place as a leader in the field of workforce analytics. SkyHive's platform offers businesses a comprehensive suite of tools to manage and analyse their workforce data, enabling them to quickly identify insights and draw actionable conclusions.
Let's look into the benefits of SkyHive's platform in greater detail:
Automatically Monitor and Assess Employee Performance
SkyHive's workforce analytics platform uses machine learning, natural language processing and proprietary algorithms to collect, analyse and automatically monitor employee performance data. This helps organisations take a proactive and more effective approach to workforce management.
SkyHive's technology helps organisations understand the employee journey through each business decision. It allows HR departments to better understand their current competencies and the skills required for future labour needs. It can also accurately track critical performance metrics such as employee engagement, team collaboration, learning agility and development opportunities. As a result, employers can make data-driven decisions quickly and accurately while better identifying areas where additional training or further development may be necessary.
In addition to tracking performance metrics, SkyHive's service can make it easier for businesses to track employee career progressions and their potential for growth or relocation in other departments or positions within the organisation. By gathering such data in real-time, employers can quickly assess the talent pool within their organisation and make informed decisions on who is best suited for open roles or special projects.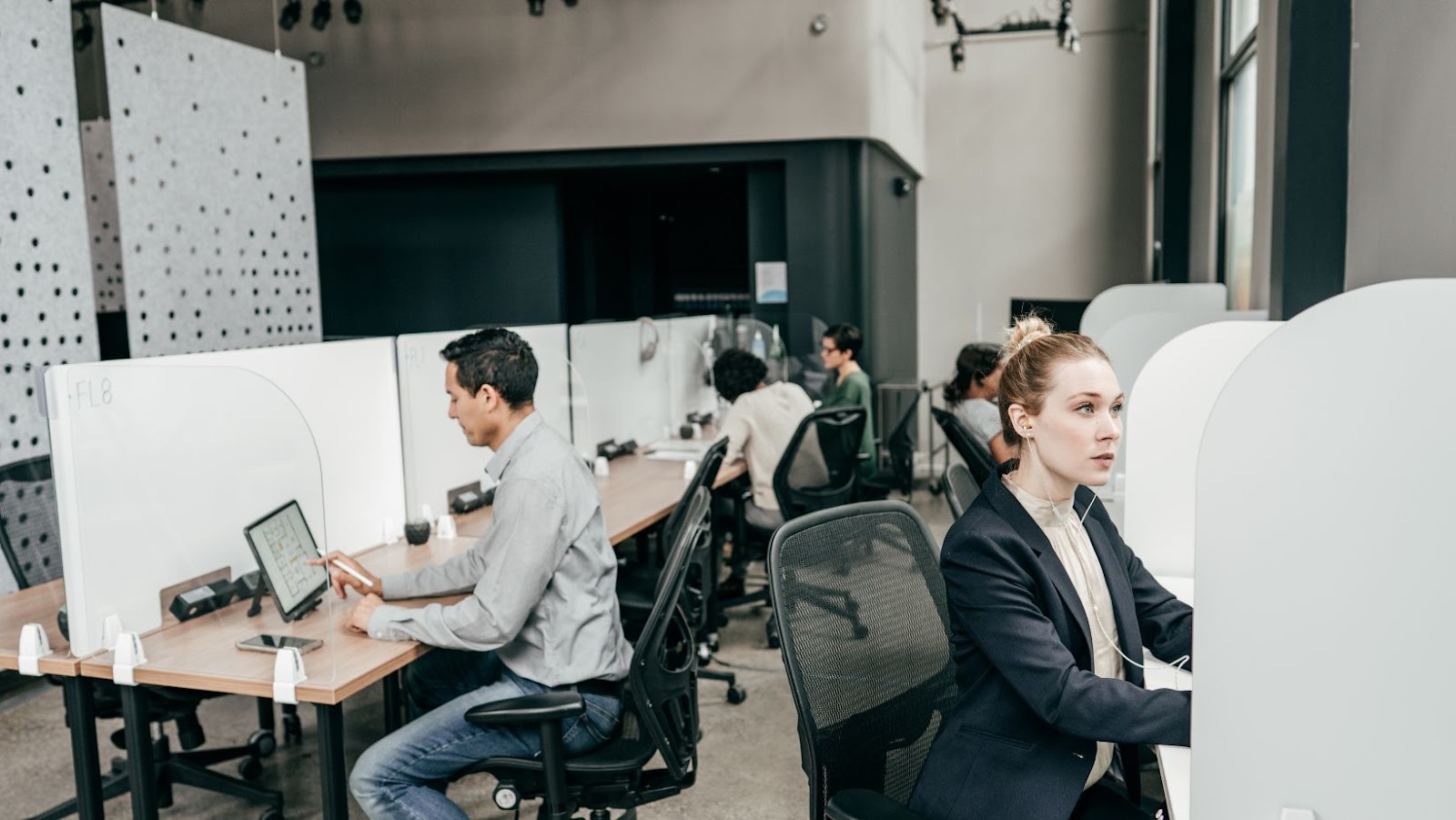 Overall, SkyHive's workforce analytics platform enables businesses to seamlessly manage their employees' career paths while evaluating critical organisational performance metrics that would otherwise take extensive time resources from employees and HR staff.
Streamline Recruitment Processes
SkyHive's workforce analytics platform is designed to streamline recruitment and hiring processes. By identifying key data points about a potential candidate, such as skill and experience levels, the platform can provide employers with access to potential candidates that best fit their desired job requirements. In addition, SkyHive's technology allows employers to assess people-related metrics, such as adaptability, potential and potential growth in addition to traditional qualifications.
The recruitment process is further streamlined by a built-in scoring system which can be used by recruiters to quickly rank and score applicants for easy review. During the hiring process, employers can access employee performance insights and evaluation strategies that cater to each need. In addition, employers may further inform decisions with powerful context through on-going benchmarking analysis of existing employees across multiple areas of expertise. This allows them to identify each applicant's unique strengths and weaknesses while providing important feedback regarding how they might fit with an organisation's overall culture.
By leveraging the latest in AI technologies and assessments, SkyHive's workforce analytics platform offers powerful insights into how the right team members can be identified quickly and accurately, ultimately enabling long-term success for business operations.
Generate Actionable Insights to Drive Better Decision-Making
SkyHive's workforce analytics platform gives businesses access to powerful insights, enabling them to make better decisions around their workforce. The platform uses data science and machine learning techniques to provide a detailed insight into the labour market and its opportunities.
Within the workforce analytics platform, businesses can access a range of user-friendly dashboards that provide meaningful insights into the labour market, such as:
occupation and sector demand;
conditions for employers and employees;
projected growth rates; and
trends in hiring over time.
SkyHive's advanced algorithms also help identify regional trends in labour dynamics.
In addition to regional trends, SkyHive's predictions of employee behaviour on a company-level are also generated using sophisticated data analysis. This helps employers better understand employee needs and anticipate potential challenges or issues within their business.
The platform also provides insights into key skills employers need to recruit successful candidates for particular occupations or roles within their organisation. This information helps employers optimise their recruitment strategies to find the right skill sets for vacant positions quickly and accurately.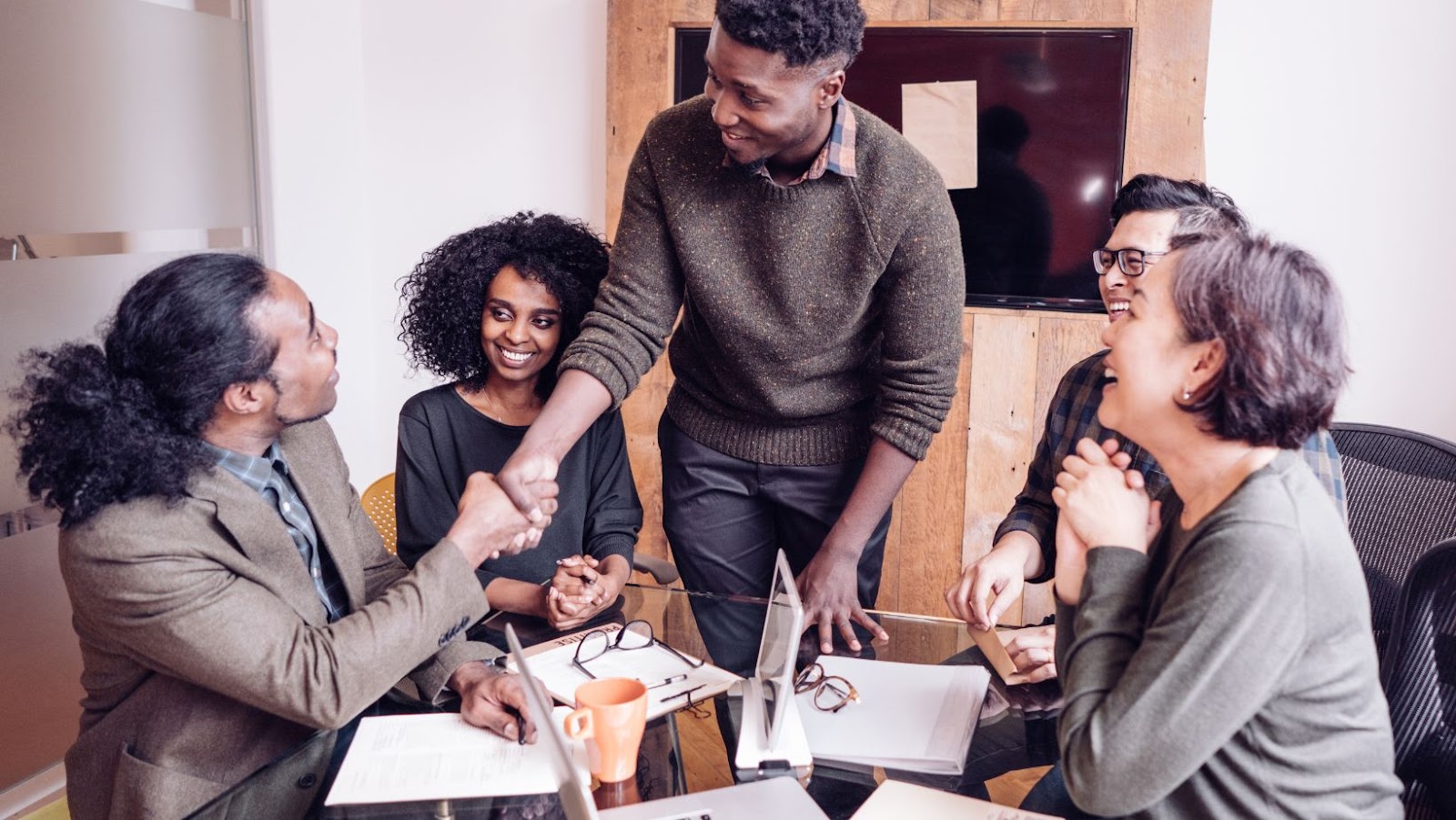 By leveraging its data-driven insights, SkyHive's workforce analytics platform helps businesses drive better decision-making across all departments including recruiting, training & development and retention & analytics. As a result businesses can stay ahead of changes within the labour market, increase efficiency and attract better talent based on predictive analytics generated through this powerful platform.
SkyHive's Funding
SkyHive, a workforce analytics platform, has recently raised $40M in its latest round of funding. This funding will help SkyHive to advance their product and provide the necessary resources to build their platform. This funding brings the total capital they have raised to $55M.
Let's look into how SkyHive's workforce analytics platform can help businesses.
Overview of SkyHive's Recent $40M Funding Round
SkyHive, a Vancouver-based Startup, recently announced that it had raised $40 million in its latest funding round. The round was led by Nexus Venture Partners, with participation from previous investors including Uncork Capital and Leaders Fund. With the new funding, SkyHive will be able to expand its workforce analytics platform internationally and strengthen strategic partnerships globally.
SkyHive is a next-generation workforce analytics platform that uses machine learning to enable businesses to harness their full potential and develop agile strategies for managing the ever-evolving human capital of their organisations. The software helps employers identify which skills they need now and overtime and match them with individuals with the right mix of experience and training while increasing efficiency in staff allocations.
The investment provides much-needed momentum at a critical time as companies seek to create smarter workplaces that attract and retain top talent more effectively. With this news, Sky Hive has established itself as a leader in the AI-powered HR space with plans to leverage its growing enterprise customer base across multiple sectors such as healthcare, finance, manufacturing, education, government and more.
The startup already provides crucial insights to large enterprises like HotelsCombined; Riot Games; Aviva Global Services India Pvt Ltd.; Veriflow – Verizon Media; etc., helping them manage their employee data better. By further developing innovative features alongside advanced analytics applications which use Machine Learning algorithms to turn raw data into actionable insights for HR managers, SkyHive's technology looks set to revolutionise how businesses manage workplace productivity worldwide.
How This Funding Will Be Used
SkyHive, a workforce analytics platform, has recently raised $40M in funds. With this additional funding, SkyHive plans to accelerate their expansion and progress toward providing employers with access to talent intelligence in the form of dynamic labour market insights. This investment will also position the company to further expand its workforce insights capabilities into predictive analytics and equip businesses to make more informed decisions about their human capital investments.
The funded workplace analytics platform uses patent-pending technology at its core, which enables organisations to gain a complete understanding of the labour market by combining data from public and private sources. For example, unstructured data from resumes and job postings drives job matching technologies that can be adapted for any industry or geography. In addition, SkyHive will leverage this new capital to scale up its development efforts across its product offering that includes APIs for easy integrations into existing hiring systems and a wide range of power tools already being used by top organisations.
This influx of investment allows SkyHive to further develop their unique big data-driven technology, which gives employers the ability to accurately predict potential employee roles during recruitment, measure job performance levels throughout employment cycles and make better informed decisions when mapping out future talent acquisition strategies.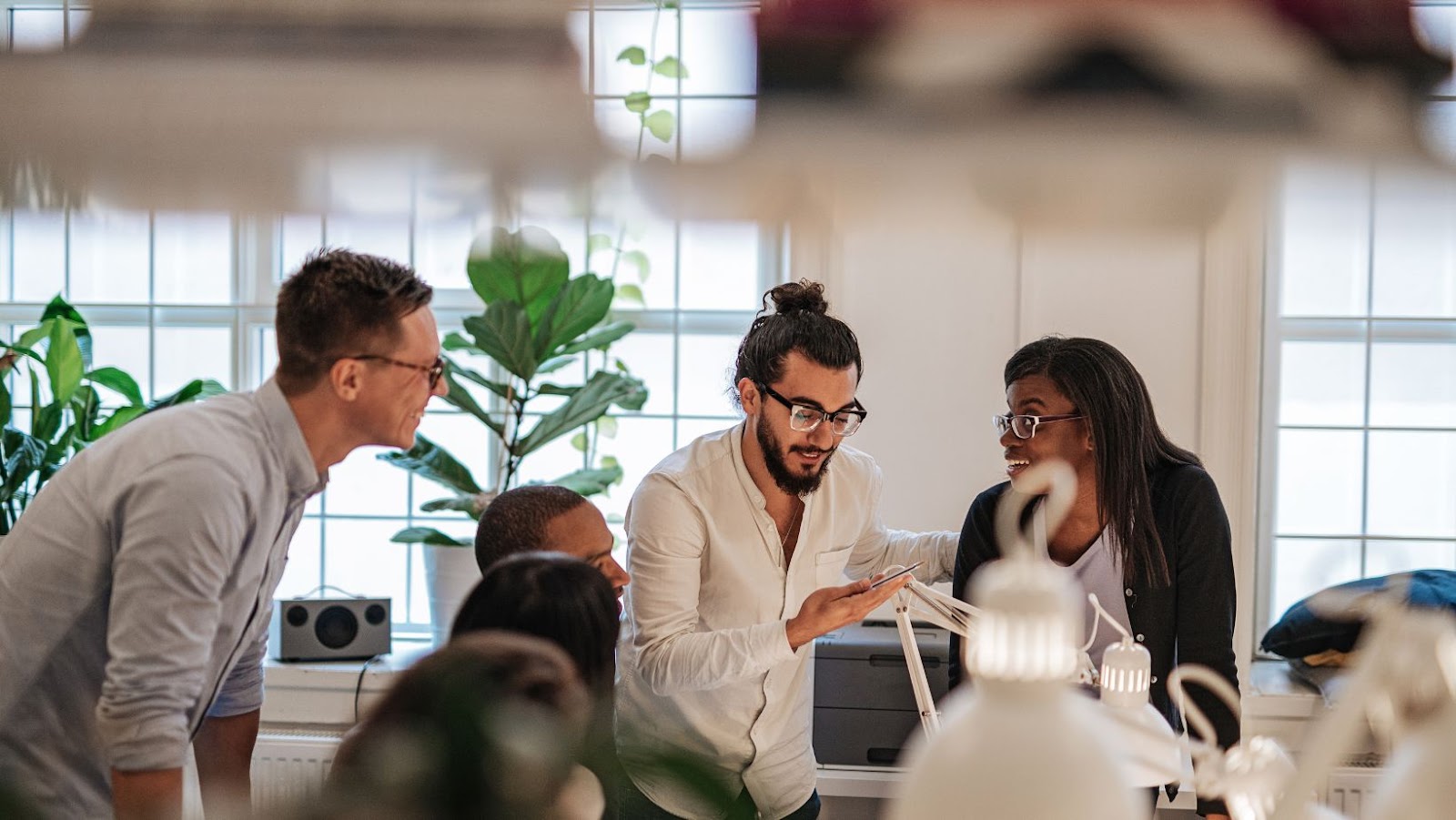 In addition, these investments demonstrate the importance placed upon tailored workforce insights platforms such as SkyHive's amid an increasingly competitive landscape that perennially pits organisations against each other regarding skilled staffing acquisitions.
Use Cases
SkyHive's workforce analytics platform provides valuable insights, enabling businesses to make better decisions about their workforce. By utilising SkyHive's platform, businesses can better understand their current and potential workforce, identify potential gaps and opportunities, and develop a comprehensive strategy for their workforce.
In this section, we will explore some of the various use cases that businesses can benefit from by leveraging SkyHive's platform:
How SkyHive's Platform Can Help Businesses With Workforce Planning
SkyHive's workforce analytics platform helps businesses address their biggest workforce challenges: recruiting, retention and engagement, staff planning and forecasting, market rate benchmarking and workforce organisation models. SkyHive's platform collects and assesses existing data from various sources to generate objective insights that can help with senior decision-making. This AI-powered solution can streamline the process of creating accurate organisational plans and optimally allocate resources while keeping an eye on budgets.
This can be especially useful when managing staffing decisions in times of uncertainty or change. For example, SkyHive's technology allows managers to look at different scenarios such as hiring freezes or increased demand for workers in preparation for peak periods. This enables businesses to leverage the data insights generated by SkyHive's platform to plan their staffing decisions more accurately than ever before.
In addition, SkyHive's technology provides advisory services to help organisations make informed decisions about aligning people and processes. This includes recommendations on optimal job competencies, skill assessment criteria and benchmarking against current market rates while highlighting important areas for returns on investments in human capital. All these capabilities are available within a unified workforce insights dashboard, allowing managers instant visibility into any situation related to their people resources across distributed locations, departments or functions without needing multiple tools or manual calculation efforts.
With its recent $40M series A funding round, SkyHive is well-positioned to continue innovating its solution and partnering with enterprise customers globally to exploit its AI-driven technology's full potential when it comes to dealing with workforce analytics challenges faced by companies today.
How SkyHive's Platform Can Help Businesses With Talent Acquisition
SkyHive's workforce analytics platform is a powerful tool for understanding workforce issues including talent acquisition and retention. The platform uses artificial intelligence to process vast amounts of data on potential employees, allowing companies to review a much wider pool of candidates for positions and maximise the selection's potential.
SkyHive adapts its processes to the specific needs or procedures that pertain to individual businesses or sectors. For example, it can generate candidate scorecards based on experience, performance insights, technical skills and more. By ranking candidates based on specific criteria set by the hiring business, managers can easily assess which hiring resources should be utilised for acquiring top-tier talent in the quickest time frame.
Additionally, SkyHive's platform provides an insightful dashboard allowing managers to monitor candidate trends changes over time. This allows them to prioritise recruitment resources according to current demand and spot any valuable trends that may arise in candidate pools across various sectors or roles. Moreover, SkyHive also offers predictive analysis with AI-enhanced algorithms that help determine employee engagement risks before they happen – further facilitating informed decisions surrounding hiring processes and talent management strategies.
By leveraging SkyHive's powerful analytics platform, businesses can make informed decisions around their talent acquisition strategies while maximising their recruiting efforts by reaching beyond their local resource pools and quickly identifying outstanding applicants from all parts of society – regardless of gender, race or age groups – enabling them to make well-rounded decisions on those who best meet their needs at any given moment in time.
tags = workforce analytics, skyhive workforce analytics platform, skyhive technologies, company developing workforce planning software, people analytics, introhive saas crm 100m psg 140m wiggersventurebeat, introhive crm 100m 140m wiggersventurebeat, introhive saas crm 100m series 140m wiggersventurebeat, introhive saas crm psg 140m wiggersventurebeat, introhive saas crm series 140m wiggersventurebeat, introhive crm 100m series psg 140m wiggersventurebeat, introhive saas series psg 140m wiggersventurebeat, introhive saas crm 100m 140m wiggersventurebeat, introhive 100m series psg 140m wiggersventurebeat, introhive saas 100m series 140m wiggersventurebeat, introhive saas crm series psg 140m wiggersventurebeat, introhive saas psg 140m wiggersventurebeat, introhive crm 100m series 140m wiggersventurebeat, introhive 100m series 140m wiggersventurebeat, introhive saas crm 140m wiggersventurebeat, introhive saas 100m psg 140m wiggersventurebeat, introhive crm series 140m wiggersventurebeat, talent analytics, new domain for most hr departments, labor market data