How ELSA Can Help you Become a Better English Speaker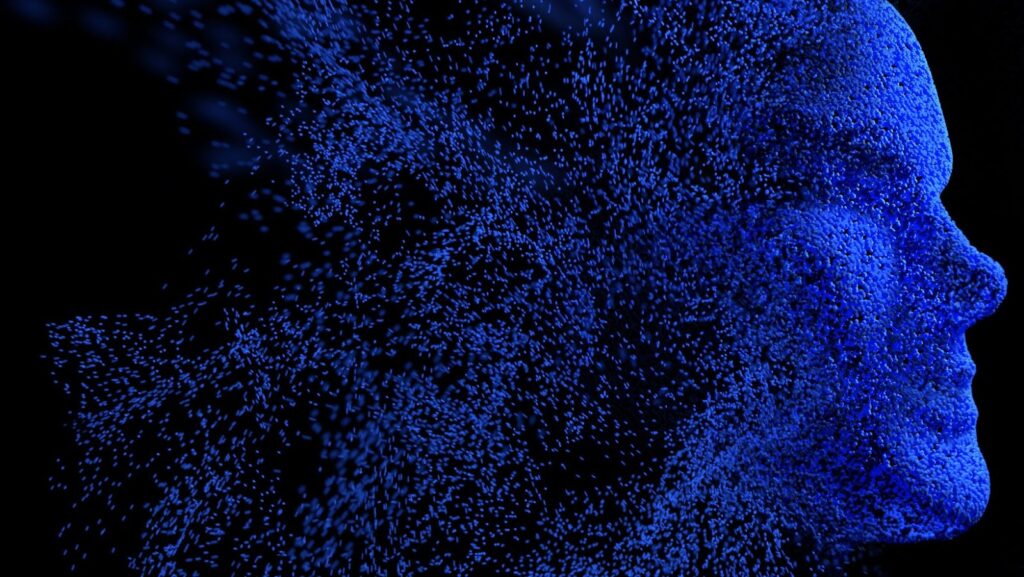 ELSA (which stands for English Language Speech Assistant) is an AI-powered mobile app that helps people learn and practise their English speaking skills. ELSA provides users with interactive content and personalised lessons tailored to their needs. In addition, it allows users to practise their conversation skills with native speakers worldwide in real-time.
ELSA was built with the mission of helping English learners of all levels become more confident in their ability to communicate effectively in English.
ELSA – Your Personal AI-powered English Speaking Coach
ELSA, your AI-powered English speaking coach, is designed to help you improve your speaking skills and confidence in English. ELSA (English Language Speech Assistant) walks beside you throughout your language learning journey. With speech recognition technology and artificial intelligence, ELSA can detect errors as you talk and give feedback with actionable steps to improve.
ELSA is available on iOS and Android platforms and does not need a tutor or internet connection to do its magic. With its voice recognition technology, ELSA listens to your everyday English conversations and provides practice materials directly tailored to the level of English that each user needs. In addition, the app includes a built-in Speech Engine that analyses users' pronunciation errors spanning from single words to whole utterances within 4 seconds of speech. With the advanced feedback personalised towards individual users' needs, they can understand why they're making mistakes and work towards effectively fixing them.
Built on top of leading natural language processing technologies, ELSA also offers real-world activities catered for all learners ranging from beginners to advanced speakers by providing video lessons prepared by experienced instructors and interactive activities. In this way, users can rapidly tailor their language journey while mastering more accurate pronunciation of certain sounds or sentences commonly used in daily life conversations like ordering food at a restaurant or making phone calls enquiries.
With ELSA as the perfect personal AI-powered English coach at the palm of user's hands – anyone will be able to master their English speaking with ease and enjoyment!
How ELSA Works
ELSA (English Language Speech Assistant) is an AI-powered mobile application that helps non-English speaking users improve their English skills in an interactive, personalised and motivating way.
ELSA's voice-recognition technology analyses your English pronunciation and grammatical accuracy in real time. Then, after each sentence you speak, ELSA gives you feedback on your pronunciation and grammar so you can identify what to work on and make corrections right away. You'll also get personal tips on better understanding the English language, while practising with text-to-speech activities, tests, videos and more.
Most importantly, ELSA is easy to set up – just speak into the app with your native language and ELSA will automatically detect it. Then, within minutes of installing the app and opening it for the first time, you can talk with ELSA about everyday topics like food or music. You can even join a conversation with someone else speaking English in one of the several ELSA chat rooms available.
What's more? ELSA also comes equipped with tools to help measure your progress as an English speaker over time – from vocabulary testing to conversation practice sessions – so that you reach your goals faster than ever before!
Benefits of Using ELSA
ELSA is a revolutionary AI-powered English speaking coach that will help you become a better English speaker through personalised lessons. With ELSA, you can improve pronunciation and have access to native speaker accents and language level assessments. ELSA also provides AI-driven feedback and encourages active practice.
This article will discuss the benefits of using ELSA as a language instructor:
Improve Your Pronunciation
Making sure you pronounce words correctly is one of the most important steps in learning a new language. If your pronunciation isn't understandable, it doesn't matter what clever sentence you have for your native English speaking friends, it still won't be understood.
With ELSA (English Language Speech Assistant), users can gain access to an AI-driven speech recognition engine that uses advanced speech recognition technology to analyse and improve their pronunciation.
The app includes a variety of exercises individually tailored to help users practise and master English pronunciations. ELSA's high-precision algorithm can identify every sound a user makes and provide feedback on how they can improve their pronunciations by repeating their phrases until correct pronunciation is achieved. In addition, the app is designed to minimise incorrect phonetics so learners won't develop bad habits. It even helps you learn more complex sounds such as th and sh, which can be difficult for non-native speakers given their differences in structure from native languages.
ELSA's state-of-the-art technology also helps users become more attuned to intonation patterns by weighting phrase components, making learners more efficient at recognizing natural flow in conversations and learning new words faster by working on semantic chunks with video quizzes. With ELSA's comprehensive suite of features, users can quickly comprehend English conversation with ease and make friends with people all around the world who speak different languages without any trouble!
Improve Your Grammar
Ditching your grammar books and letting ELSA take over can greatly help those wanting to master both their written and spoken English. ELSA uses cutting-edge AI technology and speech recognition to identify grammar, vocabulary, pronunciation and intonation mistakes. Then, you can target specific areas for improvement based on the feedback you receive from ELSA.
ELSA provides not only feedback on errors but also targeted practice exercises tailored specifically to your needs. They can be simple drills like sentence completion or more complex activities like finding the right word in context. All exercises are designed around the mistakes you make so they're tailored to your needs.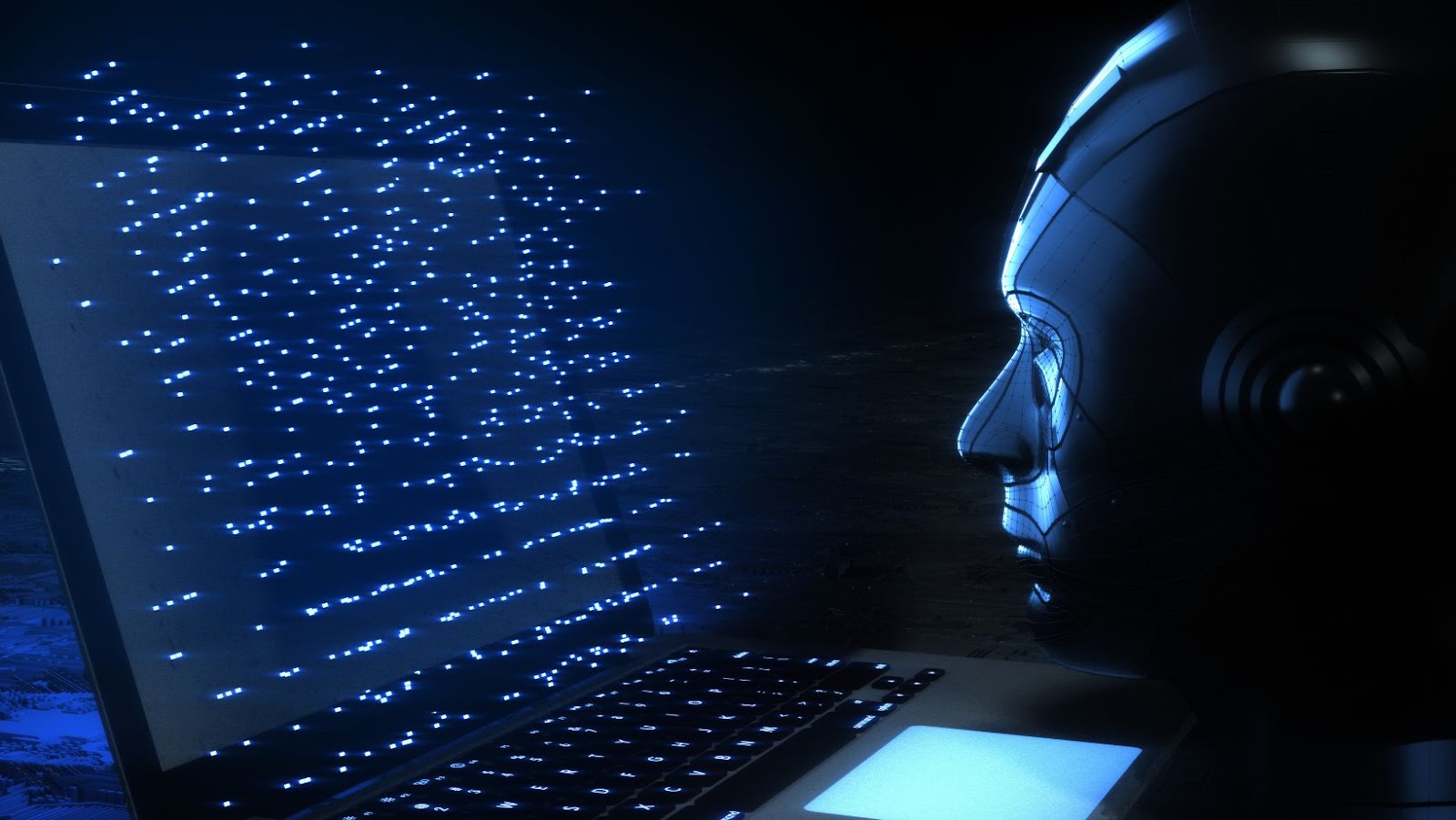 ELSA also has an interactive game where you quickly learn new grammar with a score-based twist. The game combines audio recordings, matching games and multiple choice questions so you can practise listening, reading and speaking in a fun environment of competition with yourself or other users who have signed up to play the game!
Improve Your Vocabulary
One of the major benefits of using ELSA is its ability to improve your vocabulary. First, ELSA identifies your speaking and listening levels to ascertain what words and terms you should use. Through personalised lessons, ELSA then introduces you to a range of new words from different contexts so you can better understand their meanings. Finally, by repeating the new words in their context, your brain builds strong connections between them and concepts, so using them becomes second nature.
Furthermore, by actively participating in pronunciation quizzes, ELSA ensures you learn the correct latest accents essential for speaking English fluently. With constant practice, both your spoken and written English will gradually become remarkable as you have improved vocabularies and acquired enhanced intonation.
Finally, to evaluate if your skills have improved over time or if any areas require additional focus, ELSA provides detailed pronunciation reports which help analyse your progress to see if there's a need for additional practice with certain terms or areas you might be having trouble with.
ELSA's Features
ELSA is an AI-powered English speaking coach designed to help you become a better English speaker. It offers a range of features that can help you improve your pronunciation and fluency in the language. These include:
Real-time feedback on your pronunciation.
Personalised practice sessions.
Guidance from native English speakers.
This section will cover the features of ELSA and how they can help you become a better English speaker.
Speech Recognition Technology
ELSA (English Language Speech Assistant) uses speech recognition technology to help you develop more accurate pronunciation of English words and phrases. By tracking your daily speaking habits, ELSA improves your accent and intonation and provides personalised feedback that encourages you to speak confidently in English.
Speech recognition technology works by analysing audio input based on linguistic context. In practice, ELSA can recognize different sounds within a speech sample, such as the individual syllables that make up a word or phrase, and corresponding stress points. To further fine-tune its understanding of spoken English, ELSA allows you to record yourself speaking everyday words and phrases in the app for automated analysis. With this feature, ELSA monitors your specific pronunciations in real-time and provides valuable feedback on improving them.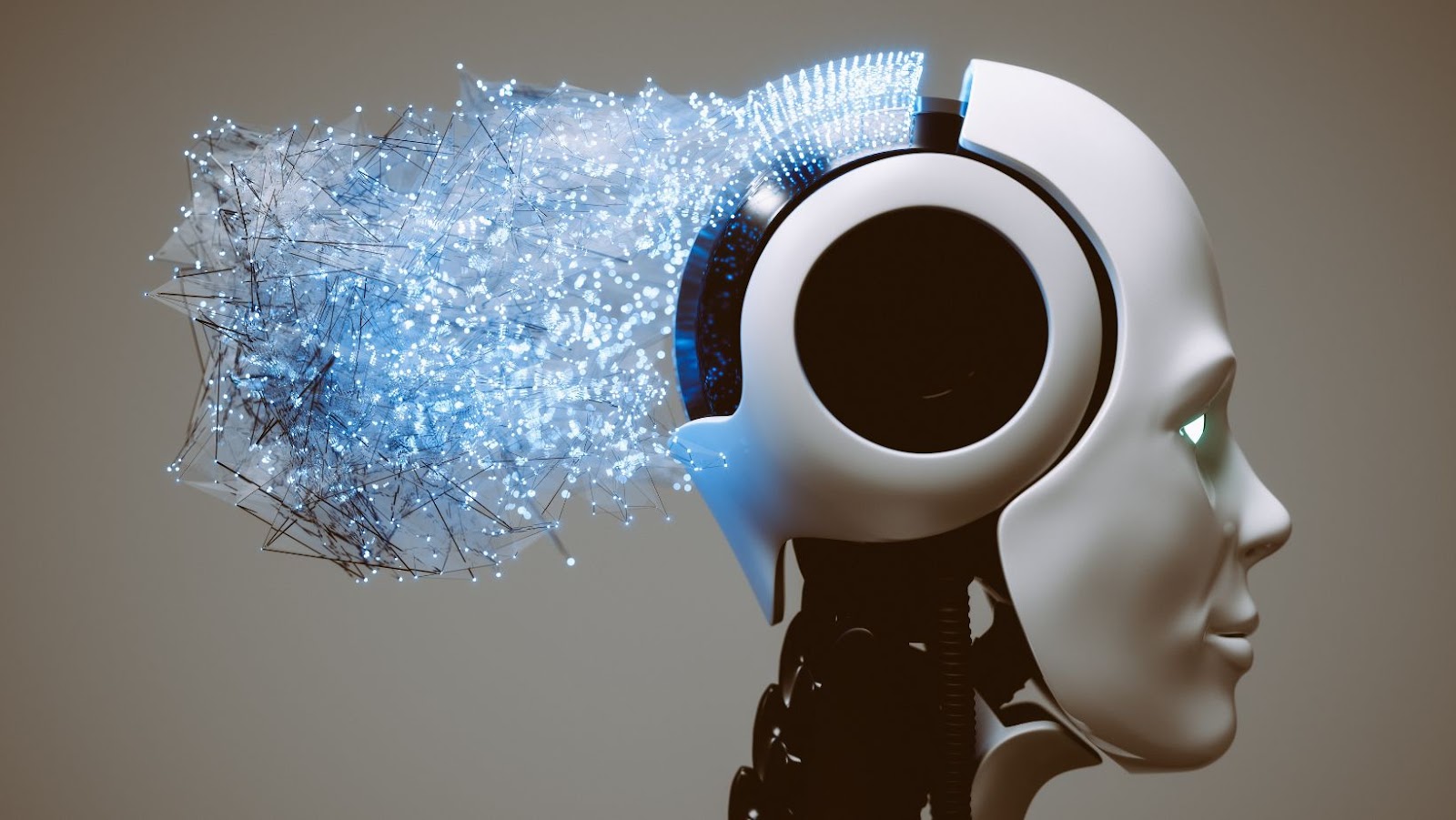 In addition to regular feedback on pronunciation accuracy, ELSA's customizable features also help with English grammar rules such as verb tenses and word order so you can refine your speaking ability. With its innovative AI technology, ELSA enables learners of all levels – from beginners who are mastering the basics of English pronunciation and grammar to advanced students who are working on fluency – to master their language skills at an accelerated pace powered by human-like guidance.
AI-powered Feedback
AI-powered feedback is one of the most powerful features of ELSA. ELSA uses an AI algorithm to give users tailored advice for their speaking and pronunciation errors. After each practice session, users will get in-depth and personalised feedback detailing their pronunciation accuracy and areas of improvement. Its AI algorithm evaluates audio data based on several factors: speed, fluency, pitch accuracy, and language correctness. This gives users a sorted list of all the words they spoke correctly or need to practise more—and why.
The feedback also includes real-time comparison between the user's speech and that of a native speaker for improvement comparison purposes. The user then has the option to replay specific parts if they would like to hear themselves in greater detail vs what a native speaker sounds like. Additionally, ELSA tracks improvement over time by automatically colour coding words based on how often they've been spoken correctly so that users can see which words have improved or remain challenging for them from session to session.
Personalised Learning Program
ELSA is a personalised learning program powered by Artificial Intelligence that transforms how you learn English. It integrates natural language processing, speech recognition algorithms, and deep neural networks so ELSA can identify personal pronunciation weaknesses. ELSA then adjusts your learning path based on your needs, making every lesson personalised and interactive. With ELSA's help, you can become a better English speaker and communicate more effectively globally.
ELSA has many features to help improve your speaking skills such as:
An AI-based coach who will review your practice sessions and give personal tips.
A pronunciation scoring system that allows you to track your progress accurately.
Innovative dialogues created with native speakers to help build confidence in real conversational contexts.
Interactive activities that make learning more interesting and engaging.
Access to thousands of lessons covering grammar, vocabulary, pronunciation, and accent reduction.
Listening to native speakers while they teach you the correct intonation requirement.
Detailed feedback based on advanced analytics that shows how close you are to perfecting certain words and phrases.
ELSA's Impact on English Learning
ELSA is revolutionising the way people learn English. Using Artificial Intelligence technology, ELSA provides personalised learning opportunities to users, helping them become better English speakers. As a result, ELSA is already improving how people learn English, helping them learn faster and more efficiently.
This article will discuss the advantages of using an AI-powered English speaking coach like ELSA:
Increased Confidence in Speaking English
ELSA (English Language Speech Assistant) is a revolutionary AI-driven English language learning program designed to help its users become more confident and fluent English speakers. ELSA provides personalised speech recognition and feedback on the user's spoken English. It instantly gives suggestions on words and grammar, helping the user improve their pronunciation, versus using static text or audio recordings where one doesn't necessarily know if their pronunciation is accurate.
ELSA adjusts its analysis as the user speaks using artificial intelligence (AI) – so every time a new sentence is spoken, ELSA improves its analysis accuracy based on what it learned from previously spoken sentences. This unique use of AI makes ELSA an effective way for users to get feedback on their progress in real-time with very little effort required, allowing users to focus more of their energy into speaking rather than analysing how they spoke.
Additionally, ELSA also uses voice analytics technology to measure the emotions in a user's voice while they are speaking – this allows it to identify if a person's English proficiency level is increasing due to increased confidence within their conversation as they speak. This helps them get valuable insights into how they can achieve better results in communication scenarios such as interviews, public speaking, customer service calls and more.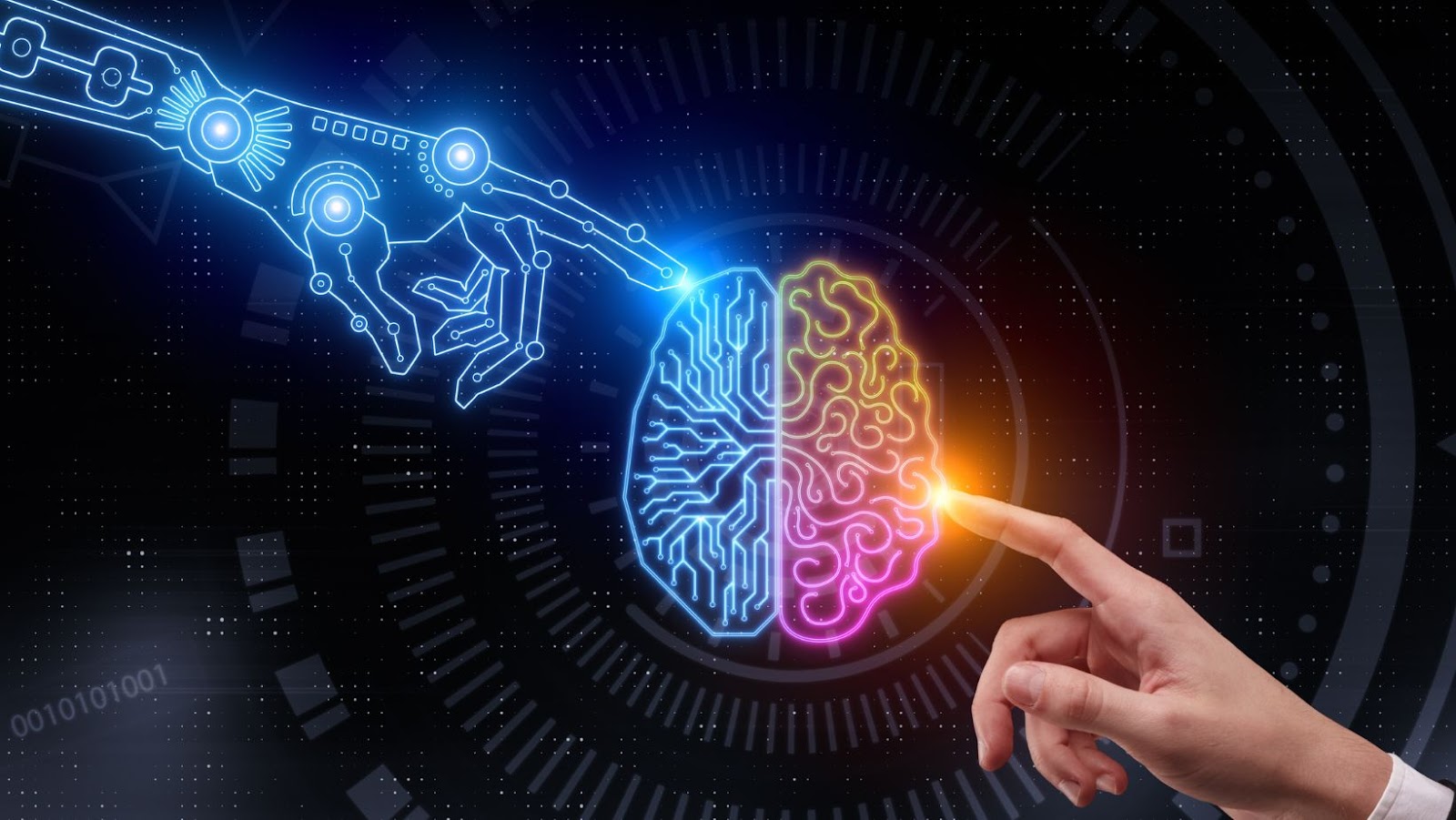 Overall, through improved confidence and fluency gained via guided conversations powered by artificial intelligence (AI), Enhanced Learning Speech Analytics (ELSA) provides an effective way for people to increase both accuracy and efficiency when learning to speak English confidently – becoming better communicators faster than ever before!
Improved English Fluency
ELSA (English Language Speech Assistant) is an AI-powered language learning app that provides a personalised speaking coach. ELSA's cutting-edge technology strives to improve users' English fluency by providing instant feedback and personalised practice sessions tailored to individual users' proficiency levels.
To help increase fluency, ELSA assesses your pronunciation and provides you with detailed instruction and feedback. ELSA records your audio as you recite English phrases aloud and uses algorithms to identify errors in pronunciation, grammar, intonation, stress, and other aspects of speech. It then gives you detailed instructions on how to correct these errors. Moreover, it also offers personalised learning plans designed to match your own learning pace and goals. The app follows the Transparent Modelling rule: the more you practise with the app, the more efficient the instructions teach you how to improve your skills.
The lessons are structured around carefully crafted 4-step processes which provide speaking questions for users and their answers for self-reflection purposes as well as detailed instruction on improving pronunciations until a desirable level of fluency is achieved. Through this unique approach, ELSA helps students take control of their pronunciation practice session to make necessary voice adjustments quickly without needing constant guidance from a personal teacher or language institute professor.
ELSA also provides self assessment tools such as speech evaluation features which can track improvement over time through comprehensive performance records that offer insights into personal strengths and weaknesses during each practice session. This makes goal setting easier, helping users track their progress towards achieving their desired English level faster.
Increased Motivation to Learn English
Using a combination of AI and personalised coaching, ELSA provides users with an innovative, modern way to easily learn English. ELSA uses cutting-edge speech recognition technology to identify and measure the pronunciation, speed and intonation of the user's speech. With each exercise and upon completion of a lesson, users receive immediate feedback from an AI-powered coach on their progress. This encourages users to continue learning to advance their skills and improve their weaknesses.
ELSA also provides a wide array of exercises designed specifically for improving English speaking skills such as vocabulary tests, pronunciation drills and dialogs that simulate real conversations. As users achieve increasingly higher levels of accuracy, they gain confidence, which motivates them to practise more often. Completing challenging tasks also serves as a reward that reinforces user motivation for language learning with ELSA.
Aside from enhancing user motivation for English language by providing personalised feedback on speaking proficiency, ELSA leverages gamification elements such as leaderboards to foster a vibrant community of learners worldwide. Utilising this unique system allows users to compare, connect and compete with others learning English from around the globe – bringing people together under one language; English. This not only helps teach fundamental principles required for having effective conversations but also helps increase user interest in continuing their journey with ELSA by engaging in fun activities such as:
Conversations competitions
Group sessions where members help one another achieve success together!
Recommendation for Using ELSA
ELSAPers, or ELSA users, may find the app a great asset in learning and practising their English speaking capabilities. ELSA offers several features to help users improve their Speech Recognition Score (SRS), pronunciation, fluency, vocabulary and grammar.
ELSA's Personal AI-powered English speaking coach is an excellent resource for coaching and teaching users how to develop their confidence in speaking English. By providing short lessons and activity cards for users to use when engaging in conversations with other speakers, ELSA's personal AI coach can help ELSApers become more comfortable interacting with native English speakers.
In addition to these features, ELSA also offers a large library of content users can select to focus on particular skills they want to improve. With this selection of available materials, users can tailor their experience with ELSA and choose specific material that matches their needs at any moment.
Overall, the extensive support provided by ELSA's AI technology gives its users ample opportunity to learn and improve the fundamentals of spoken English – whether it's the basics such as pronunciation or more detailed concepts like finer nuances of grammar. Therefore, we recommend trying it if you want a personalised solution for your English language learning needs!
tags = elsa artificial intelligence technology, english language speech assistant, fun and engaging app, app specially designed to improve english pronunciation, indian snapdeal 165m snapdeal nonenglishraibloomberg, indian snapdeal snapdeal nonenglishraibloomberg, indian ipo snapdeal india nonenglishraibloomberg, indian snapdeal ipo snapdeal nonenglishraibloomberg, snapdeal snapdeal india nonenglishraibloomberg, snapdeal ipo snapdeal india nonenglishraibloomberg, indian snapdeal ipo snapdeal india nonenglishraibloomberg, indian snapdeal ipo india nonenglishraibloomberg, ipo snapdeal india nonenglishraibloomberg, indian ipo 165m nonenglishraibloomberg, indian snapdeal ipo nonenglishraibloomberg, indian ipo 165m india nonenglishraibloomberg, english speech patterns, non-native speakers of english, voice recognition technologies, ai coach