How to Improve Chances of Winning Blackjack Online?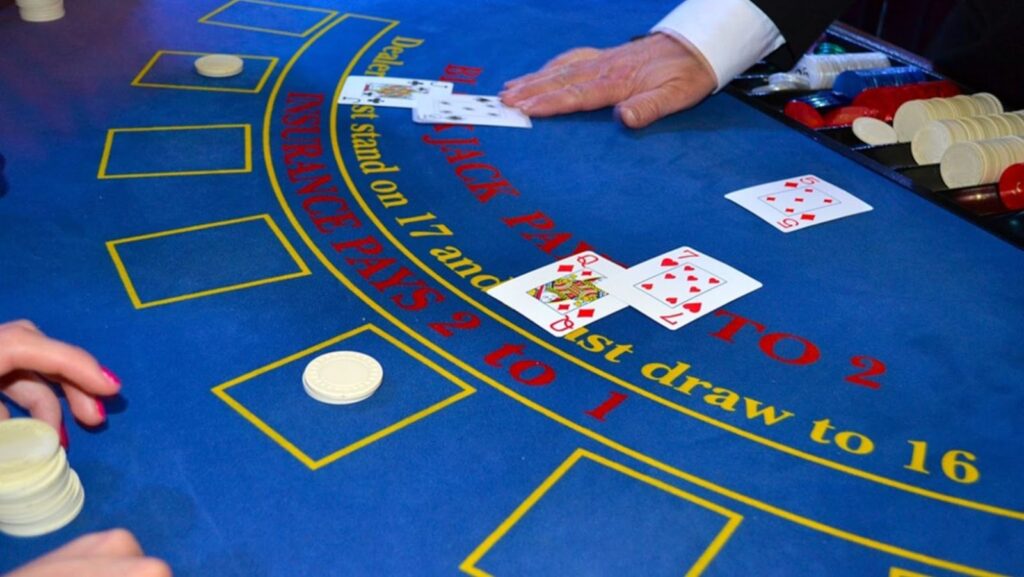 Online casinos made placing your bets on blackjacks extremely convenient without moving an inch, significantly improving your gambling experience. Although there are no noteworthy differences between playing traditional blackjack and its online counterpart, it's still best to review what you can do as a new bettor to improve your chances.
To help you, here are a few tips and tricks you can learn.
Understand the Terms and Conditions of the Online Casino
For starters, you must understand how blackjack works in the online casino you're playing. Although it's one of the essential steps you must complete, it's also one of the most neglected parts.
One of the reasons may be its wordy statements that are sometimes printed in small letters, making it hard for us to read. However, these terms and conditions are presented not just for protocol but because they are important to you as the bettor.
Remember that you're playing with real money when playing your favorite blackjack. Ignorance of how the online casino works will only lead to your demise. In the end, rather than earn money, you're losing more. That's why you should at least spare some time when reading this part of the site and understand what they're offering.
Additionally, terms and conditions usually indicate how you can earn the bonuses and promos they present on their site, which you can use when playing blackjack. So, if you read them well, you might get a chance to earn more than what you've won.
Set a Bet Limit and Follow Your Budget
Setting a budget and a limit means setting your bankroll. Having your bankroll prepared helps you manage your finances. However, you should remember that when preparing your bankroll, the amount you're about to deposit is the total of money you're ready to lose. You can appropriately settle your bet sizes without jeopardizing your general finances, but it also helps you know how to implement your betting strategies properly.
To make this work, you must only spend the money you've already deposited in your bankroll. Again, you must ensure that the money is the amount you can manage to lose so that when things get worse, you're ready for the repercussions.
Try Out Blackjack Strategies
Another important way to improve your chances of winning is by learning one or two blackjack strategies.
It's no secret that strategies can help you up your game and have more decisive decisions when playing. That's why you should practice a single strategy when practicing blackjack. However, learning another can give you more advantage because you can determine which strategy will work best at your current game and apply them decisively.
If you're unfamiliar with what blackjack strategy you can use, you can look into these two popular card-counting strategies and strategy charts.
● Card Counting. This blackjack strategy helps bettors to have the upper hand with a statistical advantage when playing. Card counting lets the bettor know if they have the advantage on the next hand and aims to overcome the house edge by safeguarding a running count of valued cards. If they're at an advantage, bettors will bet more, and otherwise, if less.
● Strategy Charts. As its name suggests, this blackjack strategy involves various charts showing you the best way to play your hand. Since this strategy is self-explanatory, you can just easily familiarize the key abbreviations and tables. However, although reading a chart isn't completely illegal, some dealers ban them when playing.
Play at a Favorable Table
When playing blackjack in online casinos, you'll be surprised at the number of selections that will welcome you. Every table has different elements, like the side bets, the number of decks, or the table minimums.
That's why you must carefully observe these differences and find the most favorable table for you, including the amount they payout.
This part is more of a personal preference, like what rules will work for you. Although this can confuse new blackjack players, you can prepare your non-negotiables.
As much as possible, try to avoid tables that present sub-optimal payout structures, like where you're obviously losing more than earning. The odds they present may be tempting and seem small, but they can add up relatively quickly.
Avoid Side Bets
Every blackjack table comes with different side bets with their very own odds. Although the ridiculously huge payoff can be tempting, you'll be surprised by how much the house edge can go. Other experts even claimed that online casinos present side bets to collect more money and trick novice players. As fun and undemanding as they can be, they can unknowingly eat into your profit over time. So, it's best to avoid them as much as possible.
Final Thoughts
Blackjack is a classic casino game that's steadily reaching online casinos. You shouldn't miss this opportunity as an online bettor and start practicing your hands in this classic game. With the mentioned tips and tricks above, you should take this chance to review what you know and hone the areas you're lacking. After you're done, you should waste no time and visit your favorite online casino now and start your online blackjack journey.