How the FTC can fix the data privacy 'crisis'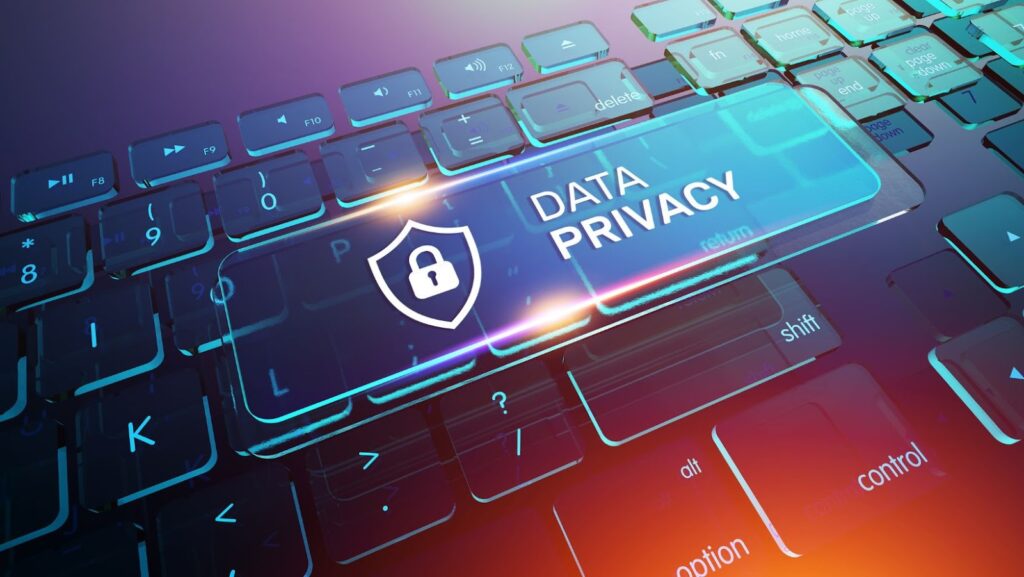 Senate Democrats have called on the FTC to take action to secure the privacy of American consumers in light of the growing data privacy 'crisis'. The Democratic senators cite the vulnerability of Americans' data online, particularly given the rise of social media, the proliferation of tracking across digital services, and the sale of data from third-party brokers.
This article will examine the steps the FTC needs to take to address this 'crisis.'
Overview of the current data privacy 'crisis'
The debate around data privacy has been intensifying in recent years, especially as social media companies vacillate on accounts of data misuse, foreign election interference and other lapses. Now, Senate Democrats are calling on the Federal Trade Commission (FTC) to address what they see as a major crisis.
Senators Edward Markey (D-MA) and Richard Blumenthal (D-CT) urged the FTC to take steps to strengthen consumer data protections, including ensuring that any new changes must focus primarily on protecting consumers' personal and private information — stopping any "inaction or weak enforcement". In addition, they argued that the FTC should focus "solely on providing robust consumer protection and not allow itself to be manipulated by powerful industry players."
The letter highlighted numerous concerns about how companies are currently collecting and using data, such as a lack of transparency about how user data is collected, shared and used; difficulty for users to control their data; and deception in how user information is used in targeted advertising campaigns. It also called attention to reports alleging that certain discriminatory practices have been conducted through consumer data. As such, the senators called for critical solutions—including a new Privacy Bill of Rights―to safeguard the consumer from "large companies from exploiting them". In addition, they asked for clear-cut answerability from tech giants through new regulations which require more transparency about their practices with user privacy protection at its heart.
FTC Role
Senate Democrats recently called on the Federal Trade Commission (FTC) to take serious action to address the "crisis" in data privacy and cybersecurity. This major issue requires prompt attention, and the FTC is uniquely positioned to act.
In this article, we'll discuss the FTC's role in addressing the data privacy 'crisis' and how their actions could help make a difference.
Overview of the FTC's role in data privacy
The Federal Trade Commission (FTC) is the main federal agency in the United States with authority to enforce data privacy laws and regulations. The FTC is not only responsible for enforcing privacy rules but also has authority to investigate companies involved in data breaches and other privacy violations and seek civil penalties when appropriate. In addition, the FTC serves as an advocate for consumers by providing educational resources about data privacy practices to help them make informed decisions about their virtual security.
The FTC has a two-pronged approach to protecting consumer data privacy. First, the Commission requires companies that collect personal information on consumers to inform them of the types of personal information requested, how it will be used, and how other parties may access or use it. The FTC also oversees businesses' collection, maintenance, and use of customer data by enforcing basic rules like ensuring that individuals can opt-out or revoke consent to a company's access to their personal information at any time. Second, the agency works with other regulators such as state attorneys general offices or foreign countries' regulatory bodies on enforcement actions and guides organizations on steps to strengthen their internal cybersecurity efforts.
Following Washington state's passage of its Consumer Protection Act in 2019 that gave consumers more control over their digital information than ever before, Senate Democrats have called upon the FTC to act with urgency in addressing concerns over companies' lack of adherence towards existing federal laws surrounding data privacy and increased transparency around what kinds of personal user data companies are collecting from customers.
By using its rulemaking process, issuing orders for redress when appropriate as well as bringing enforcement actions against offending organizations such as fining those found willfully without proper security measures in place designed for preventing unauthorized access or providing false advertising related to data security breach incidents, investors can be more assured that law enforcement agencies like the FTC are taking steps towards safeguarding customers' usage rights online while holding accountable those who fail to comply with applicable regulations.
FTC's ability to regulate data privacy
Senate Democrats have called on the Federal Trade Commission (FTC) to take action in response to the "growing data privacy crisis" resulting from lax enforcement of existing laws. The FTC is a federal agency charged with protecting consumers by safeguarding competition and enforcing certain federal laws, such as those relating to data security, data privacy and unfair or deceptive practices.
To meet the challenge of protecting consumer's data privacy, FTC must address three key issues:
Insufficient enforcement of existing regulations.
Lack of modernized technology that can detect and prevent data breaches.
Inadequate standards for regulating new technology, such as artificial intelligence (AI).
Regarding enforcement of current regulations, the FTC has traditionally taken a conservative approach. As a result, enforcement actions related to existing law violations are often piecemeal measures pursued after several incidents have occurred. To be effective, stronger efforts must be taken proactively and reactively to swiftly respond when necessary. A more aggressive strategy should include educating businesses on their responsibilities under applicable laws and creating "name & shame" public notices targeting organizations that violate current regulations.
Additionally, technological advancements have brought increased complexity and sophistication; many businesses still rely on basic defenses that cannot adequately address today's threats. Therefore, the FTC should encourage using once cutting-edge technologies like artificial intelligence AI in automated fraud detection and prevention systems. Finally, enacting policy rules specific to use of this emerging technology needs to occur to identify what types of uses are appropriate and beneficial while protecting consumers from potential harms.
In conclusion, regulation standards need modernization now more than ever so that FTC can better protect consumer data privacy rights. A comprehensive regulatory solution is needed for Senate Democrats' request for FTC "to fix data privacy crisis" cannot be accomplished without legislative collaboration alongside agency involvement including adequate resources dedicated towards this task as well as technological partnerships with leading industry experts who understand implications associated with increased use of AI driven decision systems.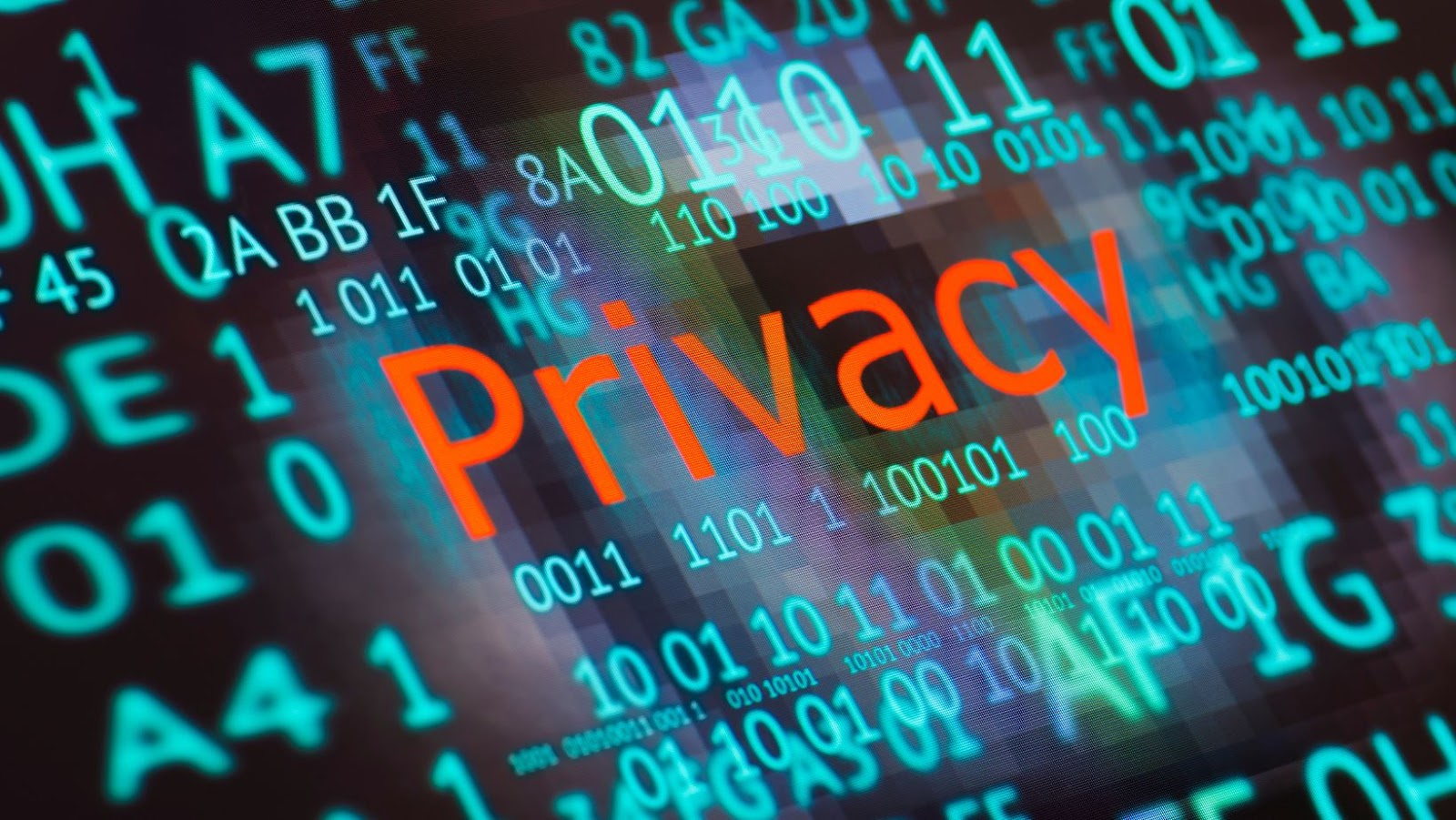 Senate Democrats call on FTC to fix data privacy 'crisis'
Senate Democrats have recently proposed comprehensive reforms to the Federal Trade Commission (FTC) to address the "crisis" of data privacy and security. In their proposal, Democrats are calling on the FTC to create a set of policies and regulations that will address the increasing misuse of our data by tech companies, government institutions, and even criminals.
These reforms aim to give consumers more control and trust over their data while providing a new level of protection.
Let's take a closer look at the Senate Democrats' proposal.
Overview of the Senate Democrats' proposal
Senate Democrats have introduced a new legislative proposal that pushes the Federal Trade Commission (FTC) to address the "crisis" in data privacy. The proposal, led by Sen. Maria Cantwell (D-Wash.) and 12 other Democratic senators, calls on the FTC to propose legislation to strengthen data privacy enforcement and promote transparency and consistency across industry sectors.
The Senate Democrats' proposal also seeks to clarify when consumers can expect certain online data protections, by requiring firms that collect personal information to notify consumers at least 45 days before any changes are implemented that might affect their relationship with the company or their access to their data. It also calls for large penalties for companies found responsible for failing to protect personal data. Additionally, the FTC would gain more oversight of "dark patterns" — exploitative user interface design —and facial recognition technologies.
This proposed bill will help create a more secure digital environment capable of protecting consumers from privacy exploitation by urging a wider scope of protection and arming regulators with more authority and power. In addition, the bill reinforces existing public policy initiatives aimed at providing increased transparency around how companies use customer data as well as introducing stricter standards and repercussions for firms found responsible for failing mandatory privacy requirements.
What the proposal calls for
In a letter sent to the Federal Trade Commission (FTC) on April 18, 2019, Senate Democrats called for urgent action to address the "crisis" of personal data misuse and exploitation. The proposal calls for several robust and enforceable actions to protect consumers' data privacy rights, including:
1. A full review of how technology companies collect and use personal data, particularly by exploiting "psychological or behavioral techniques that nudge users towards making decisions that are not in their best interests."
2. New powers for the FTC to levy significant civil penalties against companies that engage in deceptive practices related to data privacy and keep violations from occurring again in the future.
3. A requirement for tech firms to comply with "Do Not Track" requests from consumers and an expansion of the scope of private lawsuits available over data misuse violations beyond current state laws.
4. A requirement for outside experts or third-party organizations to examine technological systems that are prone to manipulation due to lack of regulation over how they collect personal information, such as facial recognition tools and algorithms used by search engines; restrictions allowing consumers control over their information; requirements limiting firms' access to private conversations between users; targeted restrictions on applications of behavioral targeting technologies; regular reporting requirements regarding uses of user data; and measures designed explicitly address existing issues with online political advertising disclosure rules.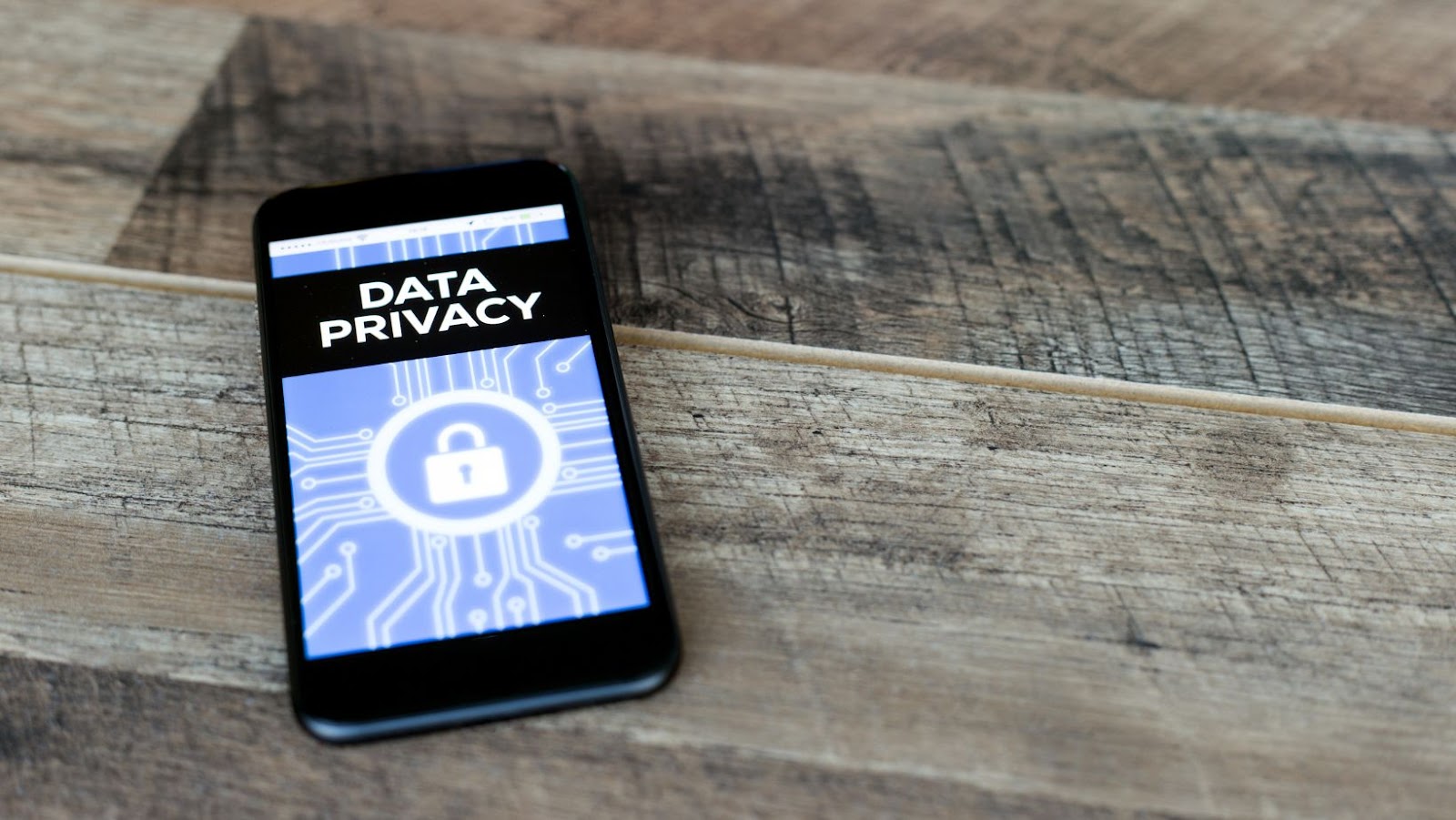 Benefits of the Proposal
Last week, Senate Democrats called for the Federal Trade Commission to take action to protect users' data privacy. By limiting how data is collected, used, and shared by businesses, the proposal would provide greater protection for consumers' personal information.
This article will discuss the proposal's benefits and how it could help solve the data privacy 'crisis'.
Overview of the benefits of the proposal
The proposal being put forward by Senate Democrats to the Federal Trade Commission (FTC) to address the growing data privacy 'crisis' is one of multiple solutions currently on the table. The proposed policy changes from the FTC offer an unprecedented whole-of-government response to restore trust and balance for consumers and data holders and "reboot" the digital economy.
If passed, these policies would help protect American consumers from cyberattacks, ensure fairer access to services, promote data collection and usage transparency, encourage industry best practices, curb big data abuses, and strengthen election security. The proposal also calls on national authorities to monitor global transfers of personal data from contracts between firms and foreign stakeholders.
Moreover, these changes would create potential cost savings through new efficiencies and support innovation within small businesses. A more transparent economy further bolsters business operations throughout America, allowing consumers to make informed decisions concerning their personal data rights. Another key benefit outlined in the proposal is improved job opportunities for those with skills in cyber security and technology; encouraging new entrants into a field where talent shortages are common.
These changes represent a major step forward for consumer protection in an increasingly digital world underwritten by governments acting responsibly regarding how companies acquire and use this valuable resource.
How the proposal could help protect consumers
Data privacy has become a major concern in recent years, with companies like Google and Facebook misusing consumer data without their knowledge or permission. In response, Senate Democrats have proposed an amendment to the Federal Trade Commission Act (FTFA) to strengthen the FTC's ability to monitor and protect consumer data privacy.
The proposal would give more authority to the FTC to pursue wayward companies, such as forcing them to pay civil penalties for violating consumer rights. The amendment would also make it possible for the FTC to enforce regulations related to data security, prohibiting companies from collecting or selling personal data without the individual's consent.
These changes could help protect consumers from exploitative practices by requiring companies to provide transparent disclosures about collecting and using user data. For example, companies could be forced to offer customers opt-outs and seek explicit permission before collecting information, ensuring that users know exactly what is being shared and why. Furthermore, changes in enforcement protocols could mean that companies are held personally responsible when they fail to abide by data protection laws — something that has not been possible until now.
By allowing the FTC more power over regulating company practices related to user data, this amendment offers greater protection for individuals against potential abuses of their personal information. Moreover, with greater accountability on businesses who mishandle consumer data comes a stronger incentive for them to follow existing rules and abide by far-reaching standards on user privacy protection where needed.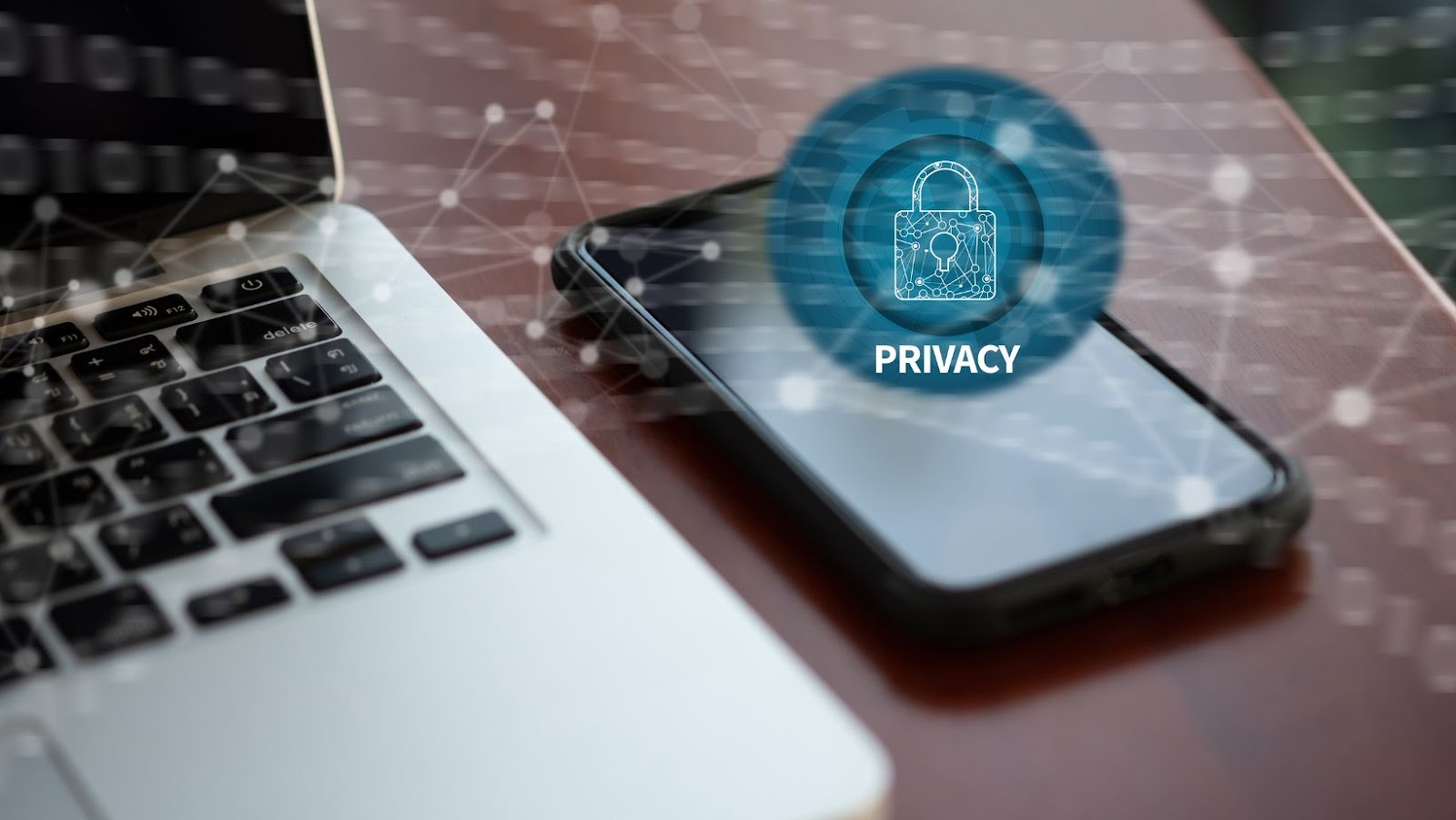 Challenges of the Proposal
Senate Democrats have called on the Federal Trade Commission (FTC) to address the data privacy "crisis" plaguing the industry. Although there are benefits to this proposal, there are many challenges that need to be addressed for it to be successful.
This article will discuss the challenges the FTC may face to successfully implement the proposal.
Overview of the challenges of the proposal
The proposal by a group of Senate Democrats to the Federal Trade Commission (FTC) calling on it to use existing powers and other tools to help protect consumers from data privacy violations has been met with both optimism and concern. While many view the proposal as a much needed step for privacy protection, numerous challenges come with this initiative.
First, it is important to note that the FTC lacks some of the necessary tools and resources to effectively enforce such an initiative. This can be seen through its lack or enforcement of existing privacy regulations, surveillance programs, inadequate access to personal data management services and other digital platforms. Additionally, there is a lack of consensus around what type of data privacy protections should be implemented and enforced, as well as debate between industry leaders and lobbyists over what rights should be enforced. Furthermore, recent court rulings have hampered the FTC's ability to regulate certain industries due to their interpretation of existing law.
Additionally, implementing such a program will require substantial resources both financially and idiomatically if the FTC is going to have real success in defending consumer's rights. A while ago they received an increase in funding however it was not nearly sufficient enough for them "to be able adequately measure just how wide-ranging their job needs to be"(FEdTech Magazine). Plus given that technology changes so rapidly every few years any new initiatives taken for one year could easily become outdated by the next year making this effort a daunting task requiring vigilance from all parties involved.
Overall changes proposed by Senate Democrats would require considerable effort from all parties involved if this proposed idea was going to fruition successfully despite the numerous challenges posed by its implementation.
Potential drawbacks of the proposal
Senate Democrats are calling for the Federal Trade Commission (FTC) to fix the data privacy 'crisis' by introducing a new framework to better protect consumer data. While this proposal seems as though it would benefit consumers, it is likely to be met with resistance from technology companies that prefer less stringent regulations.
The proposal calls for the FTC to strengthen its enforcement powers over data usage by tech companies, limiting their ability to collect and use customer data without their explicit consent. Companies will also face tougher penalties if they fail to honor requests of consent revocation. This could seriously impact tech companies' business models, which rely heavily on collecting and using customer data as leverage.
Despite the potential benefits of this proposal, some drawbacks should not be overlooked. Firstly, there is a high chance of increased costs and administrative burden as tech companies adjust their business practices in order to comply with stricter regulations. Many small startups may be unable to afford the legal costs associated with evolving their business model and struggle to stay competitive in such a fast-paced industry. Secondly, it could lead to fewer innovative services being developed due to less frequent refreshes of user data coming into circulation since customers will be more conscious about who uses their information and how it is used.
These possible drawbacks highlight why implementing robust legislation on digital privacy needs careful consideration before becoming law; Despite having largely beneficial ambitions, any poorly thought out regulation could have serious economic implications for numerous businesses involved in the digital landscape.
Conclusion
In conclusion, Senate Democrats believe that the FTC needs to step up their efforts to protect user privacy, given the ever-increasing role of tech companies in our lives. The FTC can use a variety of approaches to help ensure that people's data is adequately protected, ranging from creating better guidelines on the collection and use of personal data, enacting regulations to prohibit the misuse of such data, and increasing fines for violators.
With these measures, the FTC can help to create a fair and safe online environment for consumers.